Our coronavirus timeline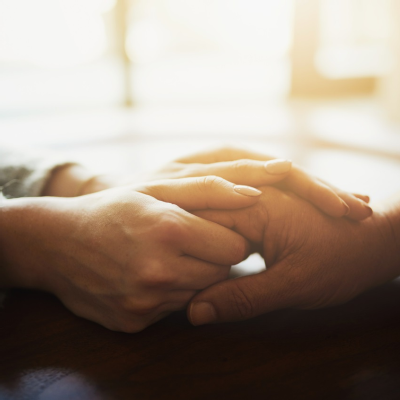 We've been working tirelessly to ensure that everyone who needs to live gluten free can continue to get the support they need, during and after the coronavirus crisis.
View a timeline of our activities below to see the incredible difference that your support makes, and why our gluten free community is more important than ever.
February
28 February – We reviewed the Government guidance and developed our initial statement on covid-19 and coeliac disease with the help of our Health Advisory Council
March
Helpline calls/social media enquiries reach 500% increase on the same period last year
17 March – UK Government guidance issued for those who should be "particularly stringent" in following social distancing measures - we revised our guidance for people with coeliac disease to align with this
18 March – All recipes in our Home of Gluten Free Recipes are made available to non members to better support our gluten free community
20 March – We wrote to the Department for Environment Food and Rural Affairs (DEFRA) and British Retail Consortium (BRC) to seek clarity on any measures being put in place to help people with coeliac disease find gluten free food
23 March – UK lockdown began, and we updated our position in line with Government guidance with the help of our Health Advisory Council
24 March - We launched a social media appeal to help spread the message about the impact of panic buying of gluten free products, asking consumers to consider those who rely on gluten free food for their health
24 March - Q&A with Dr Peter Gillett, member of our Health Advisory Council published
26 March - In response to our community struggling to maintain a gluten free diet because of panic buying, we mobilised our networks, speaking to manufacturers and retailers to provide links to gluten free food and support for a gluten free diet
27 March – We launched an appeal to save the future of Coeliac UK, and introduced our online coronavirus hub, with tailored information for our community
30 March - We produced guidance to support gluten free accredited restaurants responding to the crisis by starting to provide takeaway gluten free food
31 March – We spoke with DEFRA to share how our community has been affected by panic buying and difficulties in sourcing gluten free food in supermarkets
April
2 April – We extended Member2Member volunteer support to help those most isolated
6 April – We increased the number of communications we sent out to our Local Group volunteers to keep them up to date with rapidly changing information
9 April - Launch of food survey to understand the issues facing people with coeliac disease when shopping for gluten free food to support our discussions with our networks
24 April - Launch of new digital resource with support tailored to newly diagnosed, to help support them while routine appointments are cancelled by NHS
27 April – Change to UK Government guidance. Clarification on which patients fall into the 'clinically vulnerable' sought from Public Health England and Department of Health
29 April – Engaged volunteers to support vulnerable groups as identified in our survey
May
4 May/15 May - Results of survey shared with DEFRA and BRC to highlight the needs of people with coeliac disease in finding gluten free food
11 May - Results of food survey shared with retailers to highlight the needs of people with coeliac disease in finding gluten free food
15 May – We contacted and offered support to the most vulnerable of our community as identified in our food survey
11–17 May – Launch of Gluten Free Community Week, to better connect our gluten free community and bring us together virtually in these difficult times
13 May – Dr Elizabeth Soilleux videos published detailing her covid-19 research
14 May – Letter sent to Public Health England and Dept of Health seeking clarification on where people with coeliac disease fall into in the current guidance on 'clinically vulnerable'
29 May – Submission made to Scotland Covid-19 committee
June
3 June - Coeliac UK joins Healthcare Charity Alliance, a group of healthcare charities, to make the case to Government for investment in charities providing support for vulnerable patient groups
11 June - BSG launch no-biopsy guidelines for some adults, to help reduce diagnosis waiting times for some adults with a positive antibody blood test whilst the NHS is focused on COVID-19
16 June –We begin development of the Gluten Free Kitchen Checklist to support gluten free accredited venues with a risk assessment on gluten free food production in kitchen environments with social distancing measures in place
16 June - The need for clarification from Welsh Government on guidance for people with coeliac disease discussed at Wales Cross Party Group on coeliac disease and dermatitis herpetiformis
25 June – Reply from Public Health England on the position for people with coeliac disease in support of our interpretation of the Government guidance that people with coeliac disease who have no other conditions do not need to shield
July
4 July - England opens up some bars, cafés and restaurants and we launch additional information in our hub to support consumers in understanding the phased openings which then begin across the UK
15 July – Scotland begins opening cafés, restaurants and bars
27 July – We launch the Challenge Weekend in response to cancellation of fundraising events, to support the funding gap
31 July – Chancellor Rishi Sunak responds to Healthcare Charity Alliance open letter regarding the funding gap for medical charities
August
3 August - Wales begins opening up cafés, restaurants and bars
5 August – "Healthcare Charity Alliance" issue a press release with a call to action for the Government to recognise and support the role of healthcare charities
Thank you
None of this would be possible without the support of our incredible gluten free community - it's because of you that we can continue to be here for everyone who needs to live gluten free, today and tomorrow.
For the latest news and updates, don't forget to follow us on Facebook, Twitter and Instagram.