Post lockdown venue directory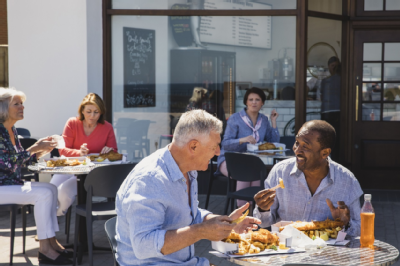 Due to changes in government guidance across the UK, we have taken down our post lockdown venue directory.
We are in the process of contacting our GF Accredited partners to find out more about how they are operating.
Please make sure you check government guidelines before going out.
For specific advice relating to your country, please follow the links below:
For advice on how food businesses are adapting to reduce the spread of coronavirus, please visit www.food.gov.uk/business-guidance/adapting-restaurants-and-food-businesses-for-takeaway-and-food-delivery-during-covid-19
Currently, our GF Accreditation scheme only covers delivery or takeaway when it is delivered directly by the accredited food business, not via a third party delivery company. We are actively working with our contacts to make sure that safe practices are in place, but please take care and be aware of this when using third party delivery services.