Christmas menus and offerings Enjoy the festive season with Coeliac UK's GF accredited venues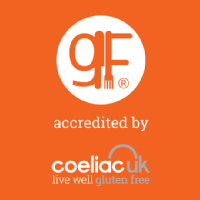 Coeliac UK's GF accreditation symbol can help you quickly identify venues which follow strict procedures in food handling and ingredient use to ensure a safe gluten free experience. We've put together our accredited partners Christmas offerings so you easily find where you can eat out and enjoy festive gluten free food and have a stress free Christmas.
Find an accredited venue near you through our Venue Guide.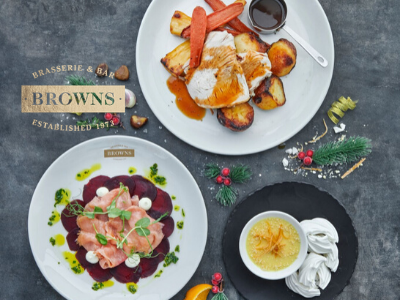 Browns Restaurants
Browns are proud to offer dedicated festive gluten free and Christmas Day menus, without sacrificing any of the indulgence you want at this time of year. There's lots of meat and fish choices, from roast turkey with all the trimmings to decadent roast halibut and charred leeks, and a lovely vegan butternut & beetroot risotto with fried sage too.
Visit their website to see their gluten free Christmas offerings.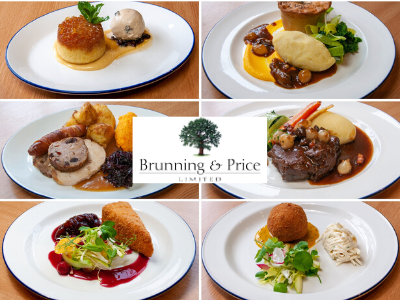 Brunning & Price
Brunning & Price are running three set Christmas fayre menus. Roast turkey and Christmas pudding being the foundations of all things GF Christmassy but dishes like deep fried Brie, ham hock fritter, mushroom bourguignonne pie and braised beef are also free from gluten. To finish, well who doesn't love a sticky sponge pudding or a nutty meringue roulade?
All dishes are not in all locations, please look online to see what your local Brunning & Price venue is serving: Brunning & Price venues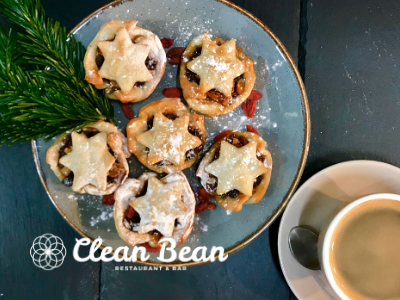 Clean Bean
Clean Bean are open on Christmas Day! Enjoy a worry-free, 6 course Christmas Dinner for the whole family at Clean Bean at just £65 per person. Please reserve you stress free Christmas on 0191 447 47 48 to reserve a table. On top of that they offer a gluten free hamper and lots of specials across the whole month of December. They also cater for Christmas parties and are offering a 3 course menu from Wednesday nights to Saturday nights.
Visit their Facebook page to see their gluten free Christmas offerings.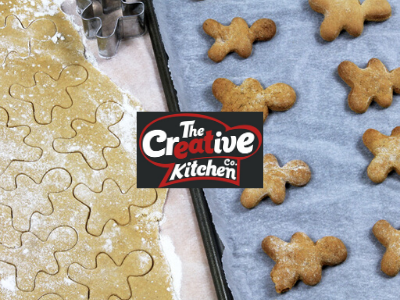 The Creative Kitchen Company
If you live in the Derbyshire and Nottingham area, check out The Creative Kitchen Company. Order their award winning Lemon Drizzle Loaf or try her other delicious homemade pies, desserts, snacks and more and order straight to your door. Look out for their gluten free Christmas hampers or see how they can cater for your Christmas events.
Visit their website to see their Christmas offerings.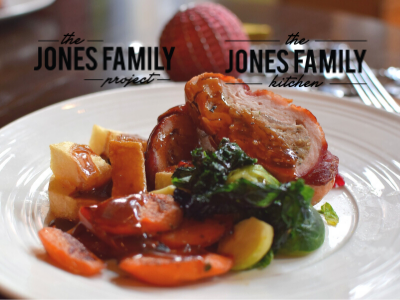 The Jones Family Project & Kitchen

The Christmas menus at The Jones Family's Shoreditch and Belgravia restaurants in London include plenty of choice. The set menus from £36 can be served 'family style', and with all starters and mains being gluten free, everyone can dip into a little of all the choices or you can choose from turkey parcels, steak, fish or vegetarian Wellington individually. Reserve your space now to ensure you get to enjoy this festive feast:
The Jones Family Project (Shoreditch) and The Jones Family Kitchen (Belgravia).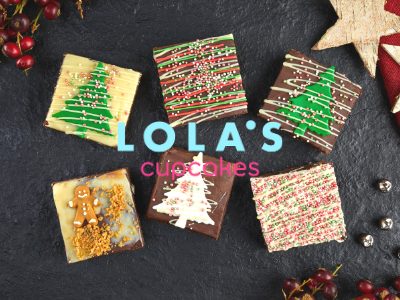 Lola's Cupcakes
6 festive handmade gluten free chocolate brownies with gooey bases and finished with a variety of sugar decorations, white chocolate ganache and sprinkles! Available at stores and online.
Visit their website to see their gluten free Christmas offerings.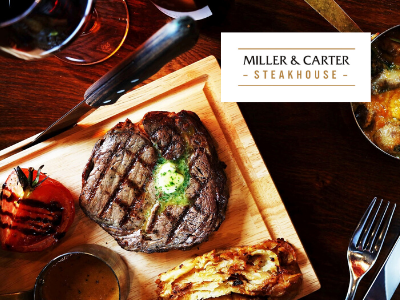 Miller & Carter
Miller & Carter are proud to offer an extra special festive dining experience to their Coeliac guests. Enjoy their extensive selection of gluten free dishes from their main menu or their Festive GF set menu available throughout December. They're decking the halls, planning a show-stopping food menu, as well as crafting some exquisite Christmas cocktails to ensure you have the best Christmas yet.
Visit their website to see their gluten free Christmas offerings.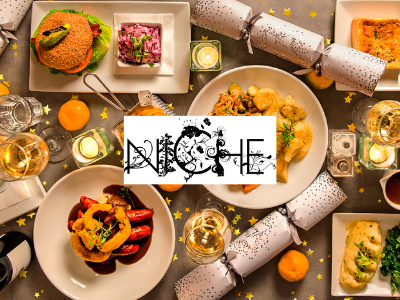 Niche
Christmas at Niche is all about being inclusive. Our guests come to us as we accommodate a wide variety of dietary requirements, so for that reason we don't do a restrictive Christmas set menu. Our main menu in will be littered with festive dishes like our Christmas Dinner Pie and Mince Pie Brownie!
Visit their website to see their gluten free Christmas offerings.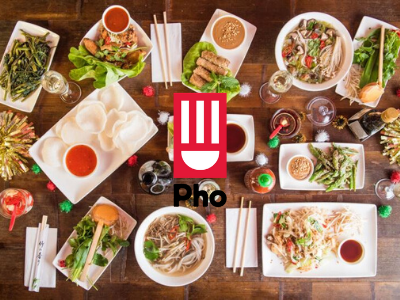 Pho
Book in a visit to your local Pho to enjoy their set Christmas party menu, including regular and vegan options, from just £14.95.
Book your table at your local Pho Café here.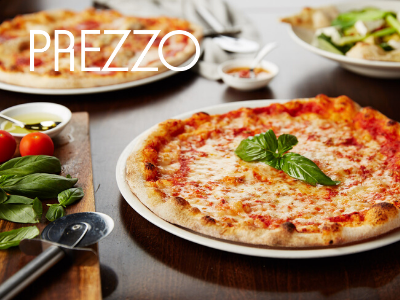 Prezzo
The winter season is a time to come together, serve the pasta and pour the wine and Prezzo's new winter menu is full of simple, hearty and familiar Italian dishes. Come and share the warmth. Plus, from 19th November you can enjoy our Christmas set menu, packed with Italian classics with an extra special festive twist. Set menus available from 19th Nov-6th Jan, 2 courses from £16.50 or 3 courses from £19.50.
Visit their website to see their gluten free Christmas offerings and book a table.