Lentils and Legumes
Lentils, peas and beans are naturally gluten free
Our advice for all fresh lentils and vegetables would be to rinse them before use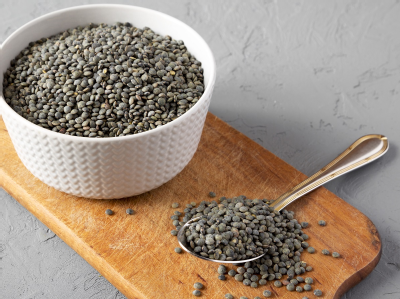 For something that is naturally gluten free such as lentils, the risk of contamination would be much lower than a processed product like bread.
However, if you're still concerned, then avoid the product and choose tinned lentils that are again naturally gluten free and do not have a may contain statement. We have a wide range of suitable lentil products in our online Food and Drink Information, simply enter 'lentils' into the keyword search box.
Lentils include beneficial nutrients like fibre, protein, vitamins and minerals. They are low in calories and contain virtually no fat. Of all legumes and nuts, lentils contain the third highest levels of protein and are a very good source of iron.
We have a range of gluten free recipes using lentils for you to try on our Home of Gluten Free Recipes, so let us know how you get on and please do share your own lentil recipes so we can add them too.