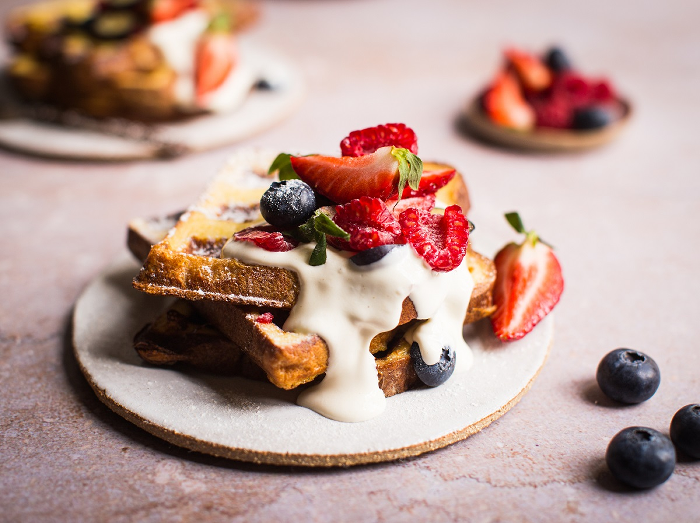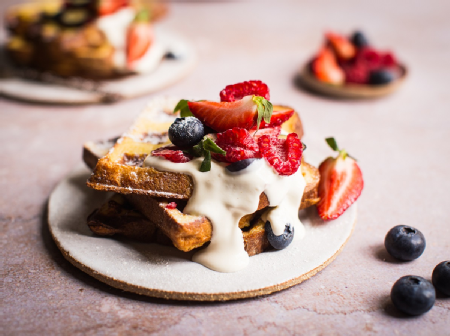 Brioche Waffles
Check out this simple recipe for quick and easy waffles to add some excitement to your breakfast by making our Promise Gluten Free Brioche into waffles for you or the kids to enjoy, they are quick and delicious.
Credited to: Promise Gluten Free
Kcal:
Difficulty: Pretty easy
Serves 2
5 mins prep
3 mins cooking time
Ingredients
1 egg
6 Slices of Promise Gluten Free Broiche Slices
150ml milk
Handful of blueberries, strawberry and raspberry
1tbsp crème fraiche
Notes: *Please check our online food and drink information for suitable products.
Method
Preheat the waffle maker. Beat egg and milk together
Drip bread in egg
Place in the preheated waffle maker for 3 minutes until golden and cooked through.
Serve with a dollop of crème fraiche and fruit of your choice and enjoy.
Hints and tips:
Add a bit of warming cinnamon in to the milk and egg mixture for a little twist.