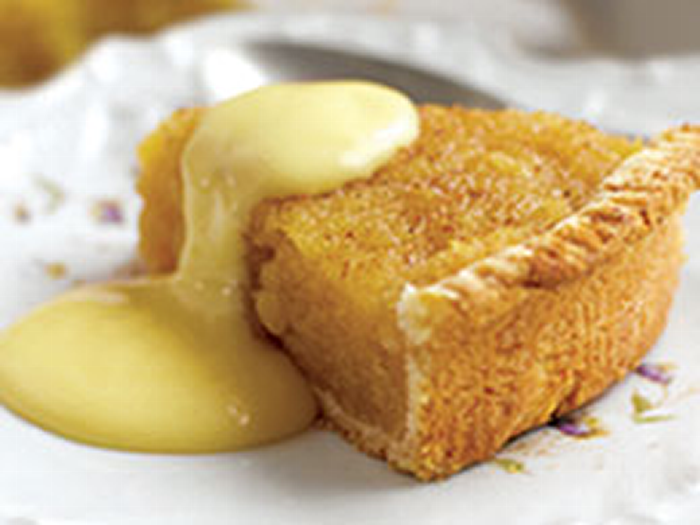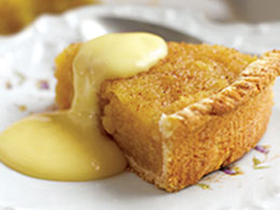 Glutafin Treacle Tart
A delicious and indulgent traditional pudding, and a great way to use up leftover Glutafin Bread!
Kcal: 350.0
Difficulty: More of a challenge
Serves 10
30 mins prep
40 mins cooking time
Ingredients
Pastry:
225g (8oz) glutafin gluten-free multipurpose white mix
110g (4½oz) butter (room temperature)
1 medium sized egg
1 tbsp (15ml) lemon juice
Filling:
300g (11oz) golden syrup
25g (1oz) butter
Grated zest and juice of 1 lemon
200g (7oz) breadcrumbs made from a glutafin gluten-free loaf*
1 medium sized egg yolk
Notes: *Please check our Food and Drink Information for suitable products.
Method
Prepare the pastry:
Place half the weighed glutafin gluten free multipurpose white mix into a medium sized bowl with the butter, egg and lemon juice
Cream together with a fork to make a paste
Stir in the remaining mix with the fork and then by hand and bring together into a ball
Knead on a work surface (lightly dusted with extra white mix) for a full 2 minutes until smooth
Roll out and use to line a 18cm/7" round pastry container or foil container
Trim away excess pastry and set aside.
Prepare the filling:
Place the golden syrup and butter, lemon zest and rind in a medium size covered bowl in the microwave
Microwave on full power for 30 seconds or until the butter has melted
Stir ingredients together and add breadcrumbs from glutafin gluten free loaf and egg yolk
Stir to combine and spoon into the pastry case
Rest container onto a preheated baking sheet and cook until the pastry is golden and the topping is just beginning to brown (30 minutes on 180°C/350°F/Gas Mark 4)
If necessary, cover with foil for the last 10 minutes to allow the base to cook without further browning the top
Serve warm or cold with custard, pouring cream or ice cream.
Nutritional information per serving
Hints and tips: