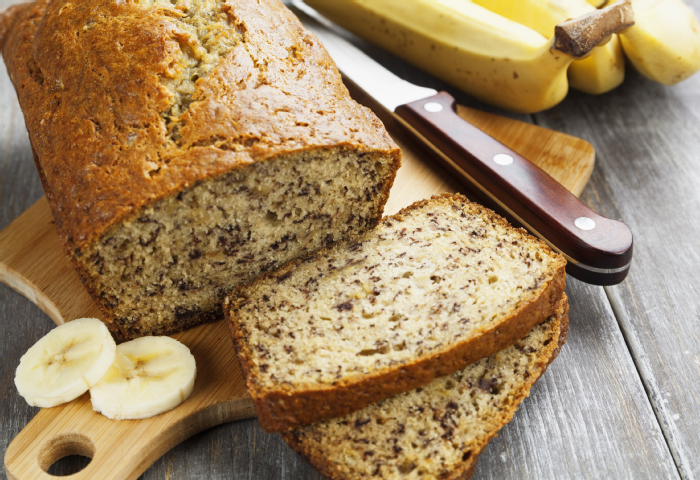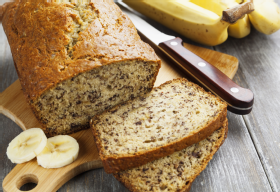 Banana Bread
Credited to: Coeliac UK
Kcal: 149.0
Ingredients
125g (5oz) gluten-free flour*
1 1/2 level tsp baking powder*
4 level tsp bicarbonate of soda
1 ripe banana
125g (5oz) sugar
1/2 tsp vanilla essence
Pinch salt
Notes: *Please check our Food and Drink Information for suitable products.
Method
Grease a 21x11cm (8 1/2x 4 1/2 inch) loaf tin and line with greaseproof paper
Sieve the flour with baking powder and bicarbonate of soda together, into a bowl
Put the remaining ingredients in a liquidiser and blend to a smooth consistency. Pour into the dry ingredients and mix just long enough to combine thoroughly
Bake in a preheated oven at 190°C/ 375°F/ Gas mark 5 for 45-50 minutes
Leave to cool on a wire rack and serve sliced and buttered.
Nutritional information per serving
Hints and tips: