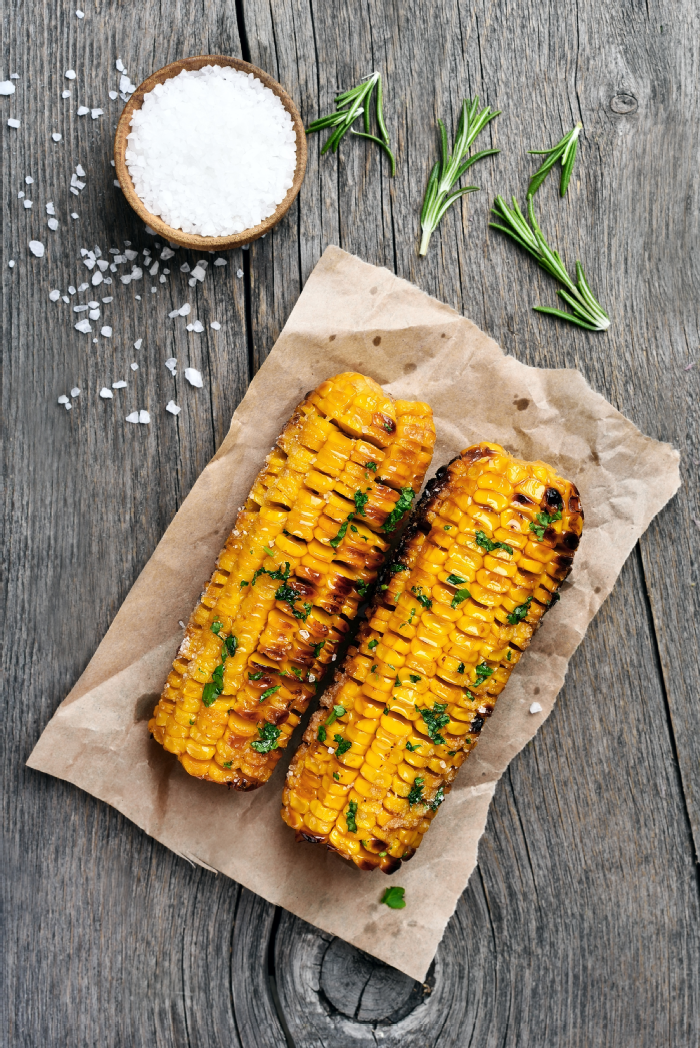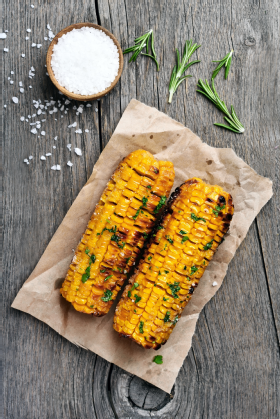 Corn on the cob with chilli
Add a kick of chilli to your vegetable side dishes with this delicious mix of sweetness and heat.
Credited to: Coeliac UK
Kcal: 167.0
Difficulty: Pretty easy
Serves 4
5 mins prep
15 mins cooking time
Ingredients
4 corn on the cobs
25g (1oz) butter
1 red chilli, deseeded and finely chopped
Notes: *Please check our Food and Drink Information for suitable products.
Method
Place each corn on the cob on a piece of foil, sprinkle with chilli and garlic to taste and add a knob of butter to each, then seal edges to form parcels
Leave on the side of the barbecue to cook for 30-35 minutes until tender
Serve with some parsley scattered over the top for a final flourish.
Nutritional information per serving
Hints and tips: