Good it's gluten free
Good it's gluten free are a recipe box company bringing you tasty and fuss free gluten free meals. Check out three of their recipes below.
The irresistible option of Halloumi Burger with crispy seasoned sweet potato fries is an easy mid-week supper favourite.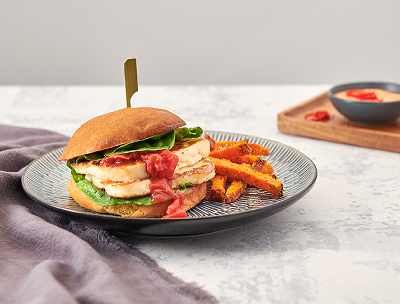 Kat-sue Chicken uses Good it's Gluten Free's Kat-sue's sauce, bursting with flavour and delivering on that Katsu crave we all have! The third option is a classic, chicken and chorizo paired with a flavourful sauce creates this "banging" Cheesy Pasta.
You can find out more about Good it's Gluten Free and the other meals they have on offer on their website.