Meet the Bristol Group committee
7 September 2017
Meet the Bristol Group committee
We thought we'd share what we do and why!
---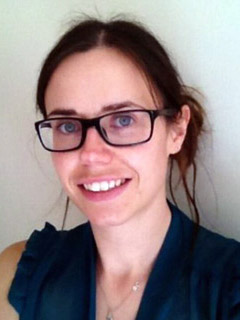 Name: Tracy Thompson
Committee role: Group Organiser and Manufacturer Contact
When diagnosed: January 2013
Why did you want to be involved in the committee?
When I was first diagnosed I was very uneasy about my new dietary requirements and how to deal with them. I found eating out extremely difficult and embarrassing and didn't know where to go for support and advice.
I set up my gluten free blog, shortly followed by the Coeliacs in Bristol Facebook group, as ways of finding other people living gluten free lifestyles and seeing how they coped.
When I realised how many people were in the same position, I contacted Coeliac UK and initiated the reintroduction of the Bristol Coeliac UK Local Group.
I always felt that a city of Bristol's size should have a group of its own and not require its members to have to travel out of the area to attend events such as food fairs. Now we have the group and can hold those events ourselves!
---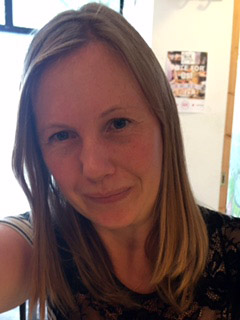 Name: Julie Langdown
Committee role: Group Treasurer
When diagnosed: my eldest daughter, Amber was diagnosed in 2012
Why did you want to be involved in the committee?
Amber, was diagnosed at 18 months with coeliac disease following six months of illness. Now having an energetic and healthy five year old, my main reason for being involved with the committee was to help children and parents get together and socialise as well as support each other and share tips and experiences.
I look forward to meeting other parents and Amber is looking forward to meeting other children at future events especially where all the treats and activities will be gluten free and we welcome any ideas you may have for further activities so do get in touch.
---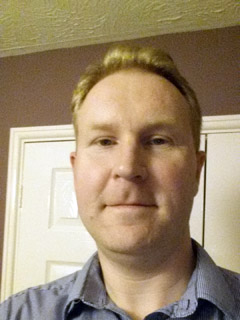 Name: James Hanby
Committee role: Group Secretary
When diagnosed: 2012
Why did you want to be involved in the committee?
Hi my name is James and I have been a Coeliac for four years. I was very pleased when the Bristol Coeliac Group reformed. It has been a great source of support and information. I am on the committee and helped organise the Bristol Group launch in July. I look forward to taking part in many future events!
---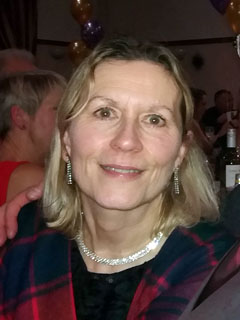 Name: Dawn Parsons
Committee role: Newsletter Secretary
Why did you want to be involved in the committee?
I first became aware of coeliac disease when my mum was diagnosed many years ago and then my brother shortly after. While I do not have the condition myself, it has long been second nature to scrutinise labels and complain about potential cross-contamination.
I aim to produce a newsletter 3 or 4 times a year. If there is anything you would like to see covered, or if you have a suitable recipe to contribute please let me know.
---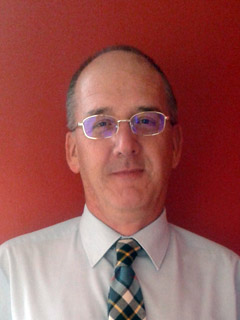 Name: Russ Evans
Committee role: Raffle Coordinator
When diagnosed: 2010
Why did you want to be involved in the committee?
I was reluctantly diagnosed by my GP in 2010 who was then no help at all, he had no idea. Luckily for me, my wife Dawn's family contain Coeliacs so my only source of help and advice was her and Coeliac UK. I wanted to be able to help others who may not have had the same support network by joining Tracy in starting the Bristol and South Glos branch.
---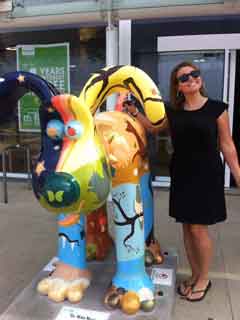 Name: Vickie James
Committee role: Social Events Coordinator
When diagnosed: Sept 2012
Why did you want to be involved in the committee?: I think if I'd have known about supportive events like those that the group hold when I was newly diagnosed and still working things out, that I'd have adjusted a bit quicker. My test result was a bit of a rude awakening and I had to learn the ropes without help. I'd like to reduce the number of people who have a similar experience.
---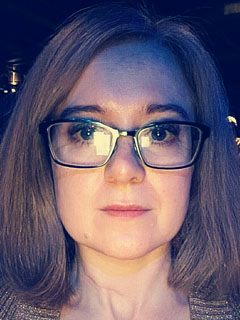 Name: Emma Bedford
Committee role: Committee Member
When diagnosed: Awareness Week 2013
Why did you want to be involved in the committee?
I wanted to be involved with the committee because I wanted the group to get up and running so that we could do more and reach more people than the informal group dinners could. I wanted a Bristol food fair! I wanted coffee mornings! I wanted everyone to feel comfortable eating with others who understood. I wanted to do something positive and feel I was getting something good out of being a coeliac so I could focus on what I gained, rather than what I lost.