Your location: Home
Wessex Gluten Free Food Fair - Saturday 7th October 2017
Wessex Gluten Free Food Fair - Saturday 7th October 2017
Details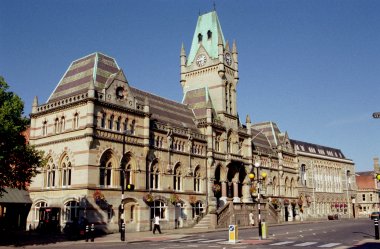 Yes, it's true, the Wessex Group are holding another of our popular Gluten Free Food Fairs!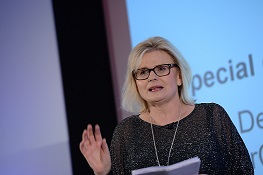 Not long to go until the food fair on Saturday 7th October, as announced previously Jane Devonshire MasterChef Champion 2016 will be in attendance throughout the day and giving talks about her experiences of the show, explaining how many of the dishes she cooks at home are gluten free to cater for her son who has coeliac disease.
We can now announce some of our confirmed stands
Gluten Free Foods Ltd
Juvela
Silly Yak
Casa das Bolitas Ltd
A Basing Bakes
Rockers Dairy Free
Well Natural Ltd
Gingerellasglutenfree.co.uk
Nairn's Oatcakes
Eggardon Rare Breeds
Laneway Coffee
Gluten Free Gourmet
Christine's Puddings
Green and Juicy
Wild Heart Raw Kitchen
MannaVida
Granny Olives Kitchen
Henni's Sweet Treats
Thermomix UK
Autumn Brewing Co
Special Delights KCR t/a Katy's Cakes
Arbonne
Anthem Publishing Ltd
Ladybird Foods Ltd
Hotch Potch Savoury Pies
Good Stoff Ltd
Marks & Spencer
Latino Gourmet Ltd
Our 2017 Gluten Free Food Fair promises to be even bigger and better than before and this is one event that you will not want to miss. With a wide range of both national and local gluten free food manufacturers and suppliers, the ever popular gluten free food tombola, medical information available from local hospitals and Coelaic UK head office, free samples and more...
Make sure you have the date in your diary!
If you would like to promote the food fair locally you can download a poster by clicking here
If you know of a supplier who may be interested in attending then download a flyer to give to them by clicking here
Are you a gluten-free food manufacturer or supplier?
The Coeliac UK Wessex Group invites suppliers to exhibit their gluten free products and services at our bi-annual Gluten free food fair on Saturday 7th October 2017.
To download a copy of the Food Fair guidelines for exhibitors please click here and to download a booking form please click here.
Please note: That you will need to agree to our terms and conditions as laid out in the Food Fair guidelines document, by signing the declaration on the booking form before we will provisionally make your booking. We will forward an invoice for full payment, and only on receipt of full payment will your stand be confirmed.
This year we are inviting food service businesses recommended by our members to join us at the food fair to promote their offerings. We would require clarification that businesses wishing to exhibit have a full understanding of serving the FreeFrom customer, with strict policy's and procedures in place to reduce the risk of cross contamination and that staff have undergone allergy awareness training.
If you are interested in promoting your business please email Pauline wessex@coeliac.org.uk, with your contact information, Company name, full name, email and telephone number and we will be in contact.
If you need any further information Pauline can be contacted on 01329 832453
Further details and contact information
Pauline Kidd
Email: wessex@coeliac.org.uk
Add to My Scrapbook