2020 Sponsored Dissertations
We are currently reviewing our Sponsored Dissertation scheme along with our Research Strategy review. If and when funding should become available for undergraduates or postgraduates, we will advertise it on this page.
We are pleased to have sponsored some excellent dissertations in the past, putting Coeliac disease and the gluten free diet on the agenda of UK academic institutions.
2020
Exploring the most effective ways for people working in the catering/hospitality industry to have more confidence in their ability to support people.
Institution: University of Nottingham
Research priority: Improving safety for people eating outside the home.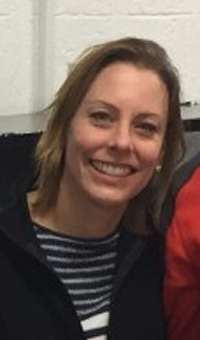 In the catering industry, employers have a duty of care to provide their staff with the correct training to look after customers and cater to individuals needs and dietary requirements. This research was conducted to investigate the knowledge of coeliac disease within catering. An online survey was distributed by social media to individuals over 18 working in the food service industry. It was found that 80% of respondents understood that people with coeliac disease must follow a gluten free diet and claimed to be confident in their understanding of cross-contamination but only 56% had received training within the last year. Therefore, this research suggests that there is a need for more training to increase employee awareness and understanding and to ensure that those with coeliac disease are more comfortable eating out as they have confidence in the understanding of the staff.
Understanding the effects of living with coeliac disease on the psychological wellbeing and quality of life of adolescents and their parents
Institution: University of Bedfordshire
Research priority: Finding the best post diagnosis support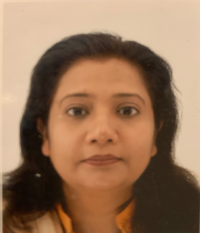 This research aimed to understand the lived experiences of adolescents and their parents. Adhering to a gluten free diet can minimise the physical symptoms of coeliac disease but following the diet is not always easy. This is more prominent in teens where peer pressure is more likely to contribute to whether they follow the gluten free diet, alongside other factors like cost and accessibility. The support required to ensure the young person follows a gluten free diet may put strain on the parents. In this project, diagnosed coeliac disease adolescents (11-15) and their mothers were interviewed with open ended questions and their responses recorded. The study collected information on the challenges in adapting to a gluten free diet for the adolescent and the impact this had on their families. This information can now be used to inform healthcare professionals about the psychological difficulties that accompany a coeliac disease diagnosis. Further work should aim to interview other caregivers.
Investigation into the acceptability of online and telephone consultations for adults with coeliac disease
Institution: University of Roehampton
Research priority: Better support for healthcare professionals' and finding the best post diagnosis support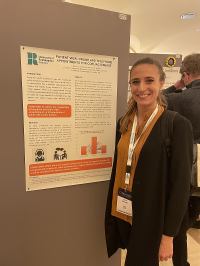 NICE guidelines highlight the importance of post-diagnosis follow-up for individuals with coeliac disease, but this does not happen for every patient due to a lack of resources and manpower. The COVID-19 pandemic also changed the way that patients interact with healthcare professionals with a shift away from face-to-face appointments to online and telephone consultations. This study aimed to collect the views of people with a diagnosis of coeliac disease, about online and telephone consultations via a paper and online questionnaire. The study found that online and telephone consultations were a legitimate option for the majority of those who answered the questionnaire, with 95% reporting good internet access and 71% confident using technology. In-person appointments were preferred by 51% and 49% either had no preference or preferred online/telephone consultations. The results show that although in-person consultations are preferred by the majority, online and telephone consultations are a legitimate option to consider for the follow-up of coeliac disease patients. The findings were presented at the International Coeliac Disease Symposium in Sorrento in October 2022 to a global audience of healthcare professionals.
2021
Educating the educator: an exploration of the lived experiences, health-related quality of life and support for adolescents with coeliac disease in schools
Institution: Leeds Trinity University
Research priority: Finding the best post diagnosis support
There are several challenges faced in school by adolescents with coeliac disease. The physical symptoms can be upsetting and embarrassing, and the constraints of a gluten free diet can be hard to accept. Other issues include bullying, discrimination, isolation and risk for gluten exposure. The impact on health-related quality of life of adolescents can be significant. This study used the Paediatric Quality of Life Inventory and structured telephone interviews to determine if there was sufficient support in schools for adolescents aged 13-18, with a diagnosis of coeliac disease. The results reveal that whilst some schools have measures in place to support adolescents with coeliac disease, the support is not consistent. There is a general lack of understanding, availability of gluten free foods in school canteens is very poor and there are issues with cross contamination. This work highlights the need for schools to be better educated to support adolescents with coeliac disease in the school environment to enhance their quality of life and the management of the condition.
Without research and understanding, coeliac disease and gluten related conditions aren't going away anytime soon.
With your suppport, we can change the future by funding more projects like these.