2020 Sponsored Dissertations
We provide grants of up to £1,000 to encourage undergraduates or postgraduates studying at UK institutions to focus their projects on coeliac disease and the impact of gluten.
The primary objective is to place coeliac disease and the gluten free diet on the research agenda of UK academic institutions, whilst commissioning research that underpins our research priorities.
Read on to find out about the four projects we awarded from our 2020 research call.
Exploring the most effective ways to educate people working in the catering and hospitality industry about gluten free diets
Institution: University of Nottingham
Research priority: Improving safety for people eating outside the home.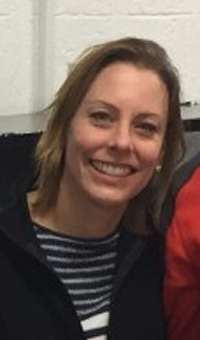 "Hello! My name is Carol Raaff. I am a registered dietitian with a number of years of practice experience in the NHS. I work at the University of Nottingham as a lecturer on the Nutrition and Dietetics programme. Within that role, I support student research projects.
I am interested in behaviour change, effective communication methods and exploring the use of information technology for effective communication. Another keen interest is education and training – providing information in a way that engages and supports learning.
For people with coeliac disease, eating out can be a stressful experience. The findings from this research could help improve access to information on catering for gluten free diets and make it more accessible and appropriate for the catering and hospitality industry. The research aims to understand staff training needs, preferred methods of training delivery and how best to provide ongoing updates and reminders. This will provide a valuable insight into improving the safety of gluten free food and drink products provided by the catering and hospitality industry."
Understanding the effects of living with coeliac disease on the psychological wellbeing and quality of life of adolescents and their parents
Institution: University of Bedfordshire
Research priority: Finding the best post diagnosis support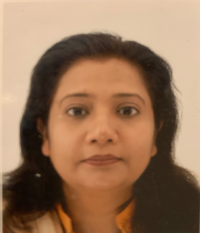 "It took five years to diagnose my daughter with coeliac disease. The problems she faced all this time were painful and depressing. As a mother, I knew something was wrong while seeing her suffering undiagnosed. I chose this topic as I would like to benefit from the experiences of others as well as to share my learning and experience of raising a child with coeliac disease. I hope that the study will help improve the psychological wellbeing of adolescents with coeliac disease.
This research aims to better understand how coeliac disease affects psychological wellbeing and quality of life of young people aged 11-15 and their parents. It is important to ask adolescents and their parents how they feel and what they need in order to provide the right support and to target interventions to improve adherence to the gluten free diet. Findings from interviews will provide a greater understanding of the effects a diagnosis of coeliac disease can have on adolescents and their families and highlight areas for intervention to increase support and improve wellbeing, adherence and quality of life post diagnosis."
Investigation into the acceptability of online and telephone consultations for adults with coeliac disease
Institution: University of Roehampton
Research priority: Better support for healthcare professionals' and finding the best post diagnosis support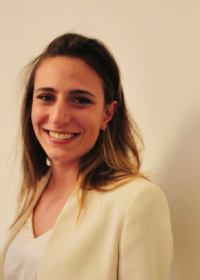 "I am Lidia Orlandi, a nutritionist-biologist graduate from the University Campus Biomedico of Rome. I am now attending the MRes in Nutrition and Metabolic Disorders at the University of Roehampton. Given that the gluten free diet is the only current treatment for coeliac disease, regular follow ups, tailored to patients, with a focus on nutrition are key for long term good health.
The Covid-19 pandemic has changed the way patients have been able to interact with healthcare professionals with a substantial shift away from face to face appointments towards telephone and online consultations. This study will investigate participants' confidence in using technology, current access to annual review, experience of telephone or online consultations, and preferences for annual review. The study findings will be used to inform healthcare professionals of the collective opinions and preferences of adults with coeliac disease when they are considering the design and delivery of annual review appointments."
Dietary triggers of innate inflammation in coeliac disease
Institution: Northumbria University
Research priority: Finding the triggers for coeliac disease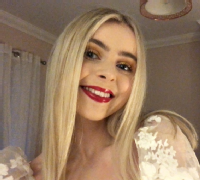 "Hi! I'm Lauren Boyd. I am an enthusiastic final year undergraduate student reading for a degree in Human Nutrition at Northumbria University. I have been diagnosed with non coeliac gluten sensitivity and I am thrilled to do my research dissertation on a topic close to my heart, as I know how uncomfortable the symptoms can be and how it can impact upon an individual's quality of life.
This study will investigate the effects of wheat proteins that could stimulate cells of the innate immune system to understand their role in the development of coeliac disease and the potential effects of a gluten free diet. The study will help develop our understanding of how gluten and non gluten proteins contribute to the inflammatory process in coeliac disease and potentially other gastrointestinal and inflammatory diseases."
Without research and understanding, coeliac disease and gluten related conditions aren't going away anytime soon.
With your suppport, we can change the future by funding more projects like these.