Hassle Free Gluten Free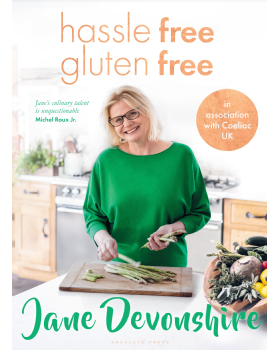 Everyday cooking for a gluten-free diet from 2016 MasterChef winner and gluten free specialist, Jane Devonshire.
In her debut cookbook, Jane challenges the assumption that gluten-free food is difficult or inaccessible by offering 100 delicious and easy-to-make recipes, guaranteed to make you feel good, and wow family and friends. Featuring recipes suitable for family suppers, posh nibbles and dinner party favourites.