Eat Well, Live Well. Your Food and Drink Guide 2019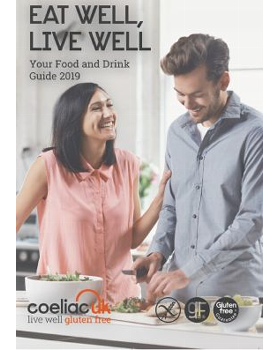 Shopping for gluten free food is made easy with our Food and Drink Guide.
Section one lists prescription products and products containing our Crossed Grain licence, and Section Two lists supermarket own brands that are made without gluten containing ingredients. You'll also find information on reading labels, ingredients checklists and a new product offers section giving you money off coupons.