Reach our community
Getting your gluten free message out
learn about our gluten free community
find out how we can promote your gluten free ranges both in store and online and put you in touch with gluten free customers
get in touch with us to discuss the most appropriate opportunities for your retail offering
We have a highly engaged audience always wanting to know more about where they can purchase gluten free products.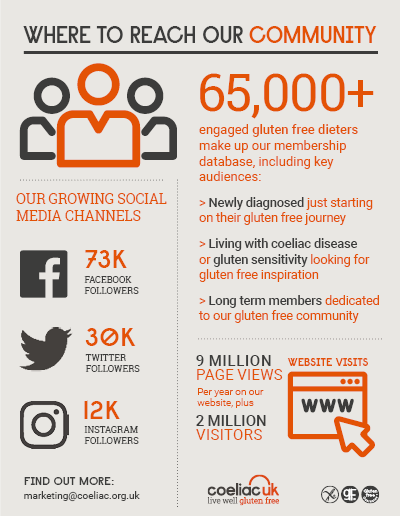 We know from asking our gluten free community they love to hear about new ranges and offers you have in store and online. Our audience also trusts us and our information so by partnering up we can help you communicate these with them.
Here are the Top 10 Ways we can connect you: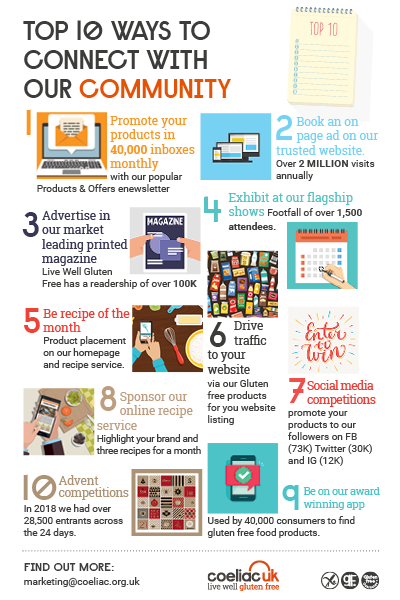 Get in touch for full details and prices using our commercial web form.