Your location: Home
Join us
Join us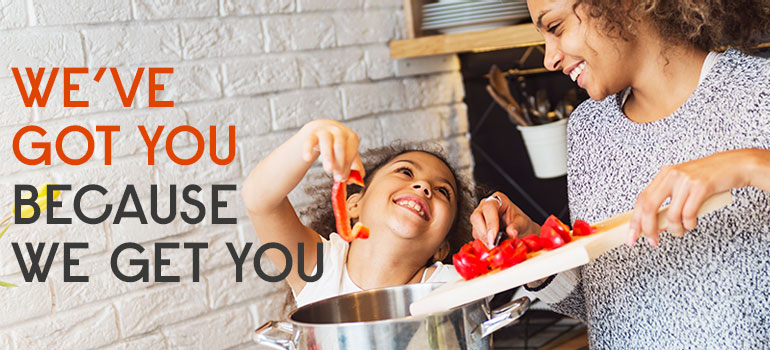 Our dietitians | Our Helpline team | Our volunteers | Our whole community
Whatever your question, one of us has the answer. And we're always here to help. So wherever you are in your gluten free journey, our community is the place to be.
"Finding Coeliac UK apps amazing, lovely to have somewhere to go for help as I have a very young daughter who's gluten intolerant, and has other allergy/intolerance issues. Well worth the membership fee!" Briony, Facebook
By joining online you'll get instant access to the support you need to make the most of your gluten free life – from information to help you make the best possible choices for your diet and health to peer support from others just like you. And as if that wasn't enough, you'll know you're supporting a great cause – a charity that's in your corner championing the research and campaigning we all need so that no one's life will be limited by gluten.
Click here to find out how to join for just £24 per year* and get the support you need today.
*discounts available.
More Join us links
Print page
Add to My Scrapbook