Dr Laila Tata, University of Nottingham Has the incidence of coeliac disease in the UK changed over the past 20 years and what is the prevalence in 2020?
Complete the CPD questions below to receive a certificate for your records. The CPD questions are only available for a limited time, so remember to complete the questions before the end of June. When completing the CPD questions there is also an opportunity to ask the speakers a question.
Previous Coeliac UK funded epidemiology research has shown that only 30% of the 1 in 100 who have coeliac disease have been diagnosed. This means there are currently nearly half a million people who have the condition but don't yet know. The aim of this research project is to provide the most up to date information on the diagnosis of coeliac disease and dermatitis herpetiformis in the UK, including by age, gender, ethnicity, socioeconomic status and geographical region. The results may help to identify people or areas that need targeting for increased awareness.
Biography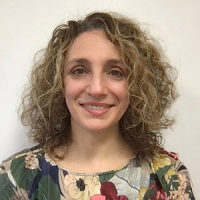 Dr Laila Tata obtained her BSc in Physiology at McGill University in Canada, before completing her MSc in Epidemiology at London School of Hygiene and Tropical Medicine (LSHTM) and her PhD in Epidemiology at University of Nottingham. She has extensive expertise in using the Clinical Practice Research Datalink (CPRD), The Health Improvement Network (THIN) database, Hospital Episode Statistics (HES), and other disease registry data.
Dr Tata's research into coeliac disease and dermatitis herpetiformis utilises routinely collected health data to determine the incidence and prevalence of these conditions and describe how they vary by age, gender, ethnicity, socioeconomic status and area of residence. Population-based estimates of incidence and prevalence are crucial for investigating the possible reasons for disease occurrence and any changes in their underlying risk factors.