Dr Laura Kivelä, Tampere Coeliac Disease Research Center, Finland Long term health in coeliac disease patients diagnosed in childhood
Early detection of coeliac disease can theoretically prevent disease complications. This presentation explores the long term health of patients with coeliac disease diagnosed in early childhood and discusses whether disease severity at childhood diagnosis predicts long term health outcomes. In addition, the impact of transition from paediatric to adult care on health outcomes in later adulthood is explored.
Biography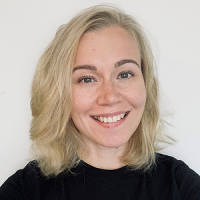 Dr Laura Kivelä PhD is an associate professor and senior researcher in Tampere Coeliac Disease Research Center (CeliRes) and Centre for Child, Adolescent and Maternal Health (TamCAM), Tampere University and Tampere University Hospital. Dr Kivelä is also a paediatric resident in New Children's Hospital, Helsinki University Hospital.
Her research focuses on coeliac disease, including reasons for and the significance of its multifaceted clinical features, long term health of paediatric patients and follow up practices, particularly transition from paediatrics to adult care.