Dr Robert Anderson  Pharmaceuticals for coeliac disease
Drugs that could supplement or replace the gluten free diet started to be developed almost 20 years ago. Many large and small pharmaceutical companies are now investing in new therapies for coeliac disease because evidence has mounted that the gluten free diet is insufficient to adequately control the damage caused by gluten in coeliac disease. Gut injury is common and acute symptoms after gluten exposure can be severe in individuals who otherwise appear to be managing well on dietary therapy alone. The gluten free diet now appears to be a partial solution requiring some additional intervention. The cause for coeliac disease is understood sufficiently for drug "targets" to be identified. CD4+ T cells specifically reacting to conserved gluten peptides modified by the mucosal enzyme transglutaminase-2 are the prime target for drugs as these cells dictate the strength and location of gluten tissue injury and symptoms. Improved tests of gluten specific CD4+ T cells are being developed and may enter routine clinical care as well as strengthen clinical trials of new drugs for coeliac disease.
Recently, the U.S. Food and Drug Administration released draft guidelines for the development of drugs to treat coeliac disease. These important draft guidelines suggest phase 3 (pre-approval) clinical trials need to run for one year and would measure gut injury (biopsies) and symptoms in patients receiving drug versus inactive placebo. This places a substantial burden on both patient volunteers and drug developers, but in all likelihood, there will be medications approved for coeliac disease over the next decade. Availability of medication for coeliac disease supported by insurers and public health systems would transform the management of coeliac disease. Care would be needed in selecting patients for treatment, diagnosis would be checked carefully, and adequacy of current diet would be reviewed in a systematic manner by an expert team of specialists, nurses and dieticians. Future challenges include development of therapies for affected children, expansion of centres involved in clinical trials for coeliac disease, and the ultimate prize of having an approved pharmaceutical for coeliac disease. 
Biography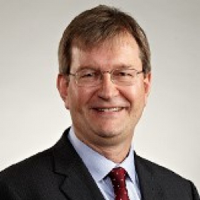 Robert (Bob) Anderson MBChB BMedSc PhD FRACP AGAF. Bob is a practicing gastroenterologist in Australia, and co-founder and Director of Novoviah Pharmaceuticals Pty Ltd in Brisbane. Bob is a translational immunologist specialized in the design and development of diagnostics and pharmaceuticals for coeliac disease. He spent 20 years working from discovery to phase 2 clinical trials of the first-in-class specific immunotherapy for coeliac disease, Nexvax2. His academic research focuses on antigen specific CD4+ T cells. He has worked in clinical, academic and commercial settings in New Zealand, Australia, UK and USA. Bob now focuses on development of innovative biopharmaceuticals and diagnostics for immune and gastrointestinal diseases including coeliac disease. Bob is current President of the International Society for the Study of Coeliac Disease.