Prof Katharina Scherf, Karlsruhe Institute of Technology, Germany Challenges and outstanding questions in gluten analysis
The gluten free diet is the only treatment for coeliac disease. Food labelling and analysis of gluten in foods plays an essential role in allowing people with coeliac disease to identify suitable foods to include in their diet and manage their condition.
Gluten is found in the grains wheat, barley and rye and a threshold for gluten free products is established in EU and UK law. These gluten containing cereals are also allergens and thresholds for the allergic consumer have not been established. This can be a source of confusion for people following a gluten free diet.
This presentation covers the current challenges and outstanding questions in gluten analysis, including the complexity of gluten as an analyte, interference from food matrices and detection of partially hydrolysed gluten.
Biography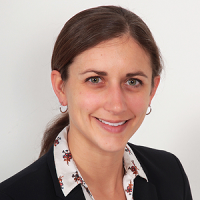 Prof Katharina Scherf leads the Department of Bioactive and Functional Food Chemistry at the Institute of Applied Biosciences, Karlsruhe Institute of Technology (KIT), Karlsruhe, Germany. Together with her team, she studies the complex interplay between structure, functionality and bioactivity of food proteins in a multidisciplinary way and uses these fundamental insights to improve food security, food quality and food safety.
One of her main research interests is analytical, immunological and biochemical aspects of coeliac disease, non-coeliac wheat sensitivity and wheat allergy. Having studied food chemistry at the Technical University of Munich (TUM), Katharina obtained her PhD degree from the TUM. Then she worked at the Leibniz-Institute for Food Systems Biology at the TUM. Her research was awarded with several prestigious scientific prizes, including the Research Award of the German Coeliac Society (2019 and 2014), the Young Scientist Research Award of the Cereals & Grains Association (2018) and the Gerhard-Billek-Prize of the German Chemical Society (2015).