2020 Food and Drink Guide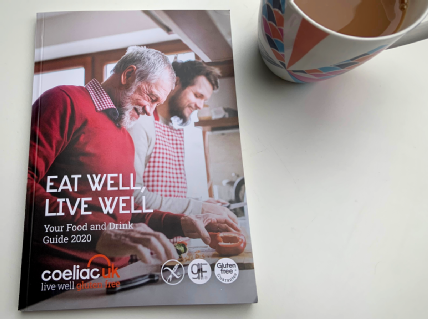 14 January 2020
For all of our members opted in to receive the hard copy Food and Drink Guide, it will be arriving with you this week.
The Guide features over 12,000 food and drink products to help you live well gluten free. You can also find these products and 138,000 more on our digital services through our Food Information Service online or on our Gluten Free Food Checker app.
New for this year, we have also identified foods which are dairy free to better support our members who might be avoiding these products.
We aim to include as many supermarkets as possible in the Food and Drink Guide and we give every retailer the opportunity to list their products that are suitable for the gluten free diet. If you are unable to find a product you are looking for please get in touch via our helpline or email. Alternatively, read more about food labelling and watch our handy video guide.
You can read more on the Food and Drink Guide here.
If you're not a member, but would like access to 150,000 gluten free products, ready made shopping lists, up to the minute information on product changes and new products added throughout the year, then join us.
Read more on our Food Information Service here.