Your gluten free hub Everything you need to live gluten free is right here.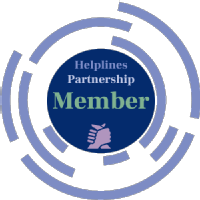 We know that living gluten free touches all aspects of your life. That's why we have a range of exclusive, expert and even award winning services to help make living gluten free easier. All in one handy place, your gluten free hub.
Browse through all the services to find the information you're looking for and then use your membership login to have full access. Not a member? Join today and enjoy all we have to offer.
Food shopping and cooking gluten free
Our Food and Drink Information gives you the suitability of nearly 150,000 food and drink items for your gluten free diet. Download our Live Well Gluten Free app to make shopping easier with its handy barcode scanner. And in the hub, you can find our Home of Gluten Free Recipes for all your recipe inspiration, hints and tips for gluten free cooking and baking.
Eating out and travel
Use our Venue Guide to find over 7,000 recommended venues across the UK providing suitable gluten free options for all occasions. Over 3,000 of these have our Gluten Free accreditation so you know your needs will be well catered for. When you're already out and about, use our Live Well Gluten Free app to find the places nearest to you.
Going abroad? Check out our Travel Guides for some local information and translated phrases to help you communicate your dietary requirements.
We've been contacting our GF accredited partners to ensure that you can still find gluten free food on the menu at GF accredited venues. Please remember that our GF Accreditation scheme only covers delivery or takeaway when it is delivered directly by the accredited food business itself, not via a third party delivery company. We are actively working with our contacts to make sure that safe practices are in place, but please take care when using third party delivery services.
Keeping up to date
Live Well Gluten Free magazine is the UK's number one magazine for gluten free living, packed with delicious recipes and inspirational features to support your diet and health.
Stay up to date with our monthly newsletters on new gluten free products and services, as well as information that affects the gluten free community. Don't forget to use your exclusive member offers and discounts to help you save money.
Share experiences and get extra support
Thanks to you, we have the most vibrant and supportive gluten free community. Local groups offer the chance to meet up, share experiences, have fun and share lots of delicious gluten free food. Our Member2Member support programme brings together those looking to learn more about living gluten free, and the knowledge of those who have been there and done it and want to help. And remember we also have a team of experts, including dedicated dietitians on our Helpline, so if you have a question about your diet and health, food products or about your membership then do get in touch.