Who we are
For over 50 years, we have been the experts on coeliac disease and the gluten free diet. We are an independent charity helping people living without gluten to live happier, healthier lives.
We do this by providing our 65,000 members with trustworthy advice and support, funding critical research into coeliac disease, working with healthcare professionals to improve diagnosis and fighting for better availability of gluten free food. And we do it all so that one day, no one's life will be limited by gluten.
Meet the team
The charity comprises five teams, covering a range of expertise. Our staff work from the charity's main office in High Wycombe and our offices in Edinburgh and Cardiff.
Hilary Croft, Chief Executive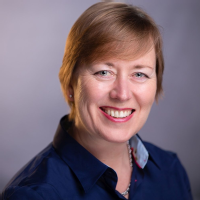 Hilary's professional background lies in business transformation within complex, multifaceted organisations. Her senior management career started in marketing at Coca-Cola, and progressed in the retail and wholesale industry before moving to Capgemini, a global leader in consulting, technology and digital transformation services. She gained considerable knowledge and interest in the food and drink sector before making the move to the charity sector as CEO of London's largest food redistribution charity, The Felix Project.
Hilary has direct experience of coeliac disease, as her son has the condition. This provides her with first hand experience of living gluten free and provides additional motivation to achieve real and lasting change for the gluten free community. Hilary also volunteers as a Board Member of Age UK Ealing and for international poverty and disaster relief charity, Tearfund.
Ife Kantonna, Director of Finance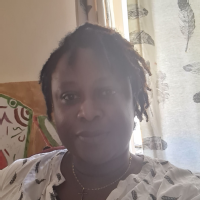 Ife joined Coeliac UK as Director of Finance in June 2021. She is a qualified Chartered Accountant with a passion for facilitating good corporate governance. With a graduate degree in Business Administration from the University of Ilorin, Nigeria, Ife moved to the UK to pursue, amongst other things, an accountancy qualification and a master's degree at the Henley Business School.
Organisations she has worked for include Marks and Spencer, Citizens Advice Bureau and Concern Worldwide UK. Before joining Coeliac UK, she worked as Head of Finance and Administration for Microloan Foundation UK and Finance Officer of The University and College Union. Ife also volunteers as a parent governor in her child's school.
Helen North, Director of Fundraising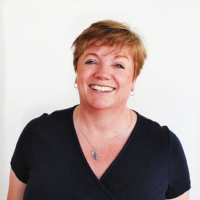 Helen joined Coeliac UK in September 2016 as Director of Fundraising and Business Development. With nearly 25 years experience in the charity sector, she has held roles in both large and small organisations, ranging from Chief Executive to freelance fundraiser.
Helen's role encompasses many of the supporter-engagement areas of the work of Coeliac UK, and with the three different teams works to deliver a positive experience for all our valued supporters, volunteers and contributors.
Heidi Urwin, Director of Evidence and Policy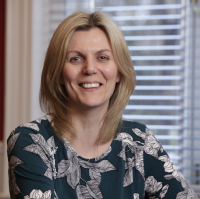 Heidi began her career as a chemist in product development and then production management in the manufacturing industry. During a career break to raise a family, she also completed a PhD in Nutrition and Food Science, including areas of immunology and microbiology. For seven years she was the Research Manager at Coeliac UK, developing strong governance and ensuring the voice of the coeliac community was heard via the research priority setting partnership.
Now as a member of the senior management team, her role is pivotal in the strategic development of the charity's knowledge base, with the support of a super talented team of seven. Heidi also plays an important representational role among key stakeholders in research and the health and food sectors.
Annette Woolman, Director of Membership, Services and Volunteering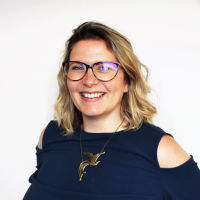 Annette has worked in the charity sector for over 11 years, including roles with the National Council of Voluntary Organisations (NCVO) and as a previous Trustee of a local Council for Voluntary Service. She joined Coeliac UK in 2008 as Membership Services Manager with a focus of streamlining the newly developed membership scheme.
In 2016 Annette was appointed Director of Membership, Services and Volunteering and, leading a team of nine, is involved with the strategic development, delivery and monitoring of services, adding value to the membership experience and encouraging new members and supporters to join Coeliac UK.