Who we are
For over 50 years, we have been the experts on coeliac disease and the gluten free diet. We are an independent charity helping people living without gluten to live happier, healthier lives.
We do this by providing our 65,000 members with trustworthy advice and support, funding critical research into coeliac disease, working with healthcare professionals to improve diagnosis and fighting for better availability of gluten free food. And we do it all so that one day, no one's life will be limited by gluten.
Meet the team
The charity comprises five teams, covering a range of expertise. Our staff work from the charity's main office in High Wycombe and our offices in Edinburgh and Cardiff.
Hilary Croft, Chief Executive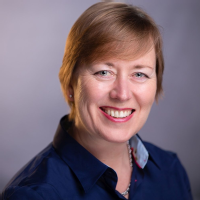 Hilary's professional background lies in business transformation within complex, multifaceted organisations. Her senior management career started in marketing at Coca-Cola, and progressed in the retail and wholesale industry before moving to Capgemini, a global leader in consulting, technology and digital transformation services. She gained considerable knowledge and interest in the food and drink sector before making the move to the charity sector as CEO of London's largest food redistribution charity, The Felix Project.
Hilary has direct experience of coeliac disease, as her son has the condition. This provides her with first hand experience of living gluten free and provides additional motivation to achieve real and lasting change for the gluten free community. Hilary also volunteers as a Board Member of Age UK Ealing and for international poverty and disaster relief charity, Tearfund.
Luan Greenwood, Director of Marketing and Communications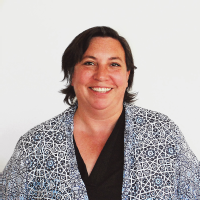 Luan joined Coeliac UK in November 2018 as Director of Marketing and Communications. With over 20 years' global experience in the environment, retail and start up sectors, she has worked both in house and in an advisory capacity. A keen volunteer, she has also held three Board positions for animal rescue, sports and children's development charities, and is a published author.
Her role encompasses brand development, campaign activities and public affairs. She advises on strategic marketing approaches to income generation in order to fund activities that influence a wide and complex array of stakeholders.
Julia Malthouse, Director of Finance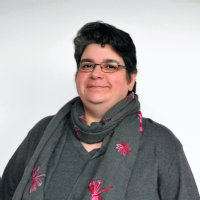 Julia joined Coeliac UK in 2005. During her time at Coeliac UK she has progressed from Finance Assistant to Finance Manager and most recently has been appointed as Director of Finance. As well as taking a short sabbatical within the charity sector she has pursued her accountancy qualifications and became fully qualified in early 2012.
She has a range of experience within the charity sector and in the areas of change management, improving internal controls and systems development in particular. Julia also works as Company Secretary for Coeliac UK.
Norma McGough, Director of Policy and Research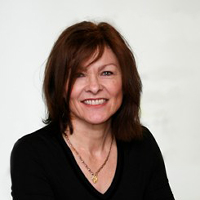 Norma began her career as a registered dietitian in the National Health Service. In the last 20 years she has worked in the voluntary sector, heading teams at both Diabetes UK and Coeliac UK. Norma has been working at Coeliac UK since 2003 and is currently Director of Policy and Research.
As a member of the senior management team, her role is pivotal in the strategic development of the charity's knowledge base. Norma also plays a key representational role among key stakeholders in the health and food sectors.
Helen North, Director of Fundraising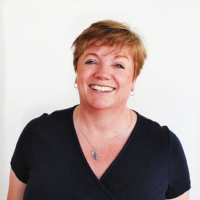 Helen joined Coeliac UK in September 2016 as Director of Fundraising and Business Development. With nearly 25 years experience in the charity sector, she has held roles in both large and small organisations, ranging from Chief Executive to freelance fundraiser.
Helen's role encompasses many of the supporter-engagement areas of the work of Coeliac UK, and with the three different teams works to deliver a positive experience for all our valued supporters, volunteers and contributors.
Annette Woolman, Director of Membership, Services and Volunteering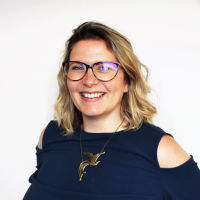 Annette has worked in the charity sector for over 11 years, including roles with the National Council of Voluntary Organisations (NCVO) and as a previous Trustee of a local Council for Voluntary Service. She joined Coeliac UK in 2008 as Membership Services Manager with a focus of streamlining the newly developed membership scheme.
In 2016 Annette was appointed Director of Membership, Services and Volunteering and, leading a team of nine, is involved with the strategic development, delivery and monitoring of services, adding value to the membership experience and encouraging new members and supporters to join Coeliac UK.
Teams
Chief Executive's Team
Hilary Croft, Chief Executive
Jean Christopher, Support Services Assistant
Sally Malthouse, Business Services Manager
Finance
Barbara Barszcz, Accounts Assistant
Julia Malthouse, Director of Finance
Shane Stewart, Head of Finance
Policy and Research
Alice Andrews, Research Officer
Emily Hampton, Head of Food Policy
Heather McCaw, Food Policy Officer
Heidi Urwin, Research Manager
Norma McGough, Director of Policy, Research and Campaigns
Ruth Passmore, Health Policy Officer
Sarah Collard, Food Policy Officer (On maternity leave)
Tristan Humphreys, Lead in Wales
Marketing and Communications
Aris Pollatos, Digital Media and Communications Officer
Charlie Lee, Digital Marketing and Communications Officer
Connie Field, Brand and Content Officer (On maternity leave)
Jo Hancock, Head of Communications
Kate Newman, PR Consultant
Leah Ross, Digital Apprentice
Lilly Brannan, Brand and Content Officer (Maternity cover)
Luan Greenwood, Director of Marketing and Communications
Membership, Services and Volunteering
Angela Momen, Membership Helpline Adviser
Annette Woolman, Director of Membership and Services
Libby Willing, Membership Team Leader
Lorna Gardner, Membership Helpline Dietitian
Mandy Carey, Volunteer Manager
Naomi Bennett, Membership Helpline Dietitian
Nicola Crawford-Taylor, Membership Helpline Dietitian
Sam Chettleburgh, Food Information Officer
Siân Paskin, Volunteers' Coordinator
Commercial
April Wildgose-Mistry, Commercial Assistant
Christine Lewis, Head of Catering Services
Elizabeth Turner, Head of Licensing and Business Development
Ella Wood, Commercial Officer – Catering
James Garey, Commercial Officer - Licensing
Laura Goudie, Head of Advertising Sales
Michael Brown, Director of Commercial Services
Sara Jefferson, Business Development Executive
Fundraising
Helen North, Director of Fundraising
Jessica Keane, Major Donors and Legacy Relationship Coordinator
Jo Mottram, Fundraising Coordinator
Max Walker, Fundraising Coordinator
Nicola Kilminster, Fundraising Coordinator (On maternity leave)
Information and Communications Technology
Brendan Harris, ICT Strategy and Programmes Consultant
David Greenwood, Database Manager
Finbar Mulholland, Head of Digital
Roshni Nambiar, Data Administrator