Prescriptions
If your doctor has diagnosed you with coeliac disease, you might be eligible for gluten free staple foods on prescription. Just like getting medicine on prescription, your GP can write a prescription for gluten free staple food which you can collect from your pharmacist. What is available on prescription depends on where you live.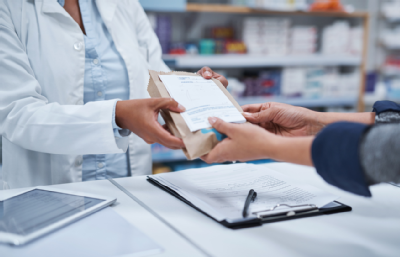 The National Prescribing Guidelines make recommendations on the amounts of gluten free staple foods you can expect to receive on prescription each month. The National Prescribing Guidelines are followed in Northern Ireland, Wales and Scotland. With NHS budget cuts we are seeing some areas in England restricting or cutting gluten free prescribing, but around 60% of Clinical Commissioning Groups (CCGs) continue to recommend that GPs prescribe gluten free bread and flour mixes. We are campaigning for gluten free prescribing to remain an NHS support for people diagnosed with coeliac disease.
A recent consultation by the Department of Health resulted in the decision to retain access to gluten free breads and flour mixes on prescription in England and to remove access to other foods like gluten free pasta and breakfast cereal.
Only gluten free staple foods that are approved by the Advisory Committee on Borderline Substances (ACBS) can be prescribed for people with a medical diagnosis of coeliac disease. This is an independent body that advise the Department of Health. Prescription staple foods include those in the following table:
Gluten free foods with ACBS approval
Bread / rolls
Flour mixes
Breakfast cereals*
Crackers and crispbreads*
Oats*
Pasta*
Pizza bases*
*These products are available in Northern Ireland, Scotland and Wales but are not available on prescription in England.
If you're unsure about which products to order, our Prescribable Products list helps you identify all of the gluten free staples that have been approved for prescribing. You can download a copy at the bottom of this page. This information can also be found in our Food and Drink Guide and is kept current within our regular Food and Drink Guide updates which can be found on our Food and Drink Information page.
While following your gluten free diet, you may want to change the products you receive on prescription. You may find that you can reorder items from a repeat prescription without visiting your GP. However, if you want to change the items on your prescription, you might need to see your GP.
Your dietitian will be able to give you advice on your gluten free diet. If you're newly diagnosed, check that you have been referred to a dietitian. Your GP or hospital doctor can arrange this.
You can also contact manufacturers directly, who will be able to give you information on their range of products. Usually they're happy to send out samples.
Paying for prescriptions
In Wales, Scotland and Northern Ireland, prescriptions are free of charge.
In England, prescriptions for gluten free food are not free of charge unless you qualify for free prescriptions. Find out if you qualify for free prescriptions.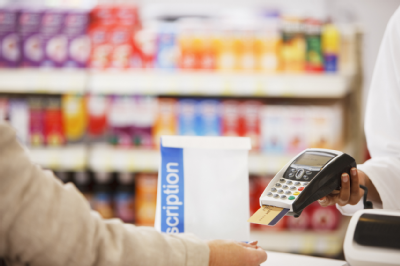 Usually you will need to pay one prescription charge for each item on your prescription. The prescription charge in England is £9.35, as of 1 April 2021.
If you pay for prescriptions, it may save you money to purchase a pre payment certificate (PPC) which allows you to pay a set fee for either three months or 12 months. A PPC costs £30.25 for three months or £108.10 for 12 months.
A PPC covers you for all of your NHS prescription costs, no matter how many you need. To find out more about PPCs, speak to your local pharmacist, call 0300 330 1341, or you can order one online.