Our work in Scotland
We represent the interests of thousands of members in Scotland by working with healthcare professionals, politicians, government ministers and the media, all of whom have a critical role to play in the lives of people affected by coeliac disease across the country.
Our influencing puts us at the heart of decision making in Scotland and we use the experiences of our members to strengthen our impact.
We also work with our seven Local Groups and over 5,000 members to provide support and advice to those with coeliac disease in their local communities.
Protecting and improving delivery of your gluten free prescriptions
If you have a diagnosis of coeliac disease, you are entitled to free gluten free staple foods on prescriptions in Scotland. We have secured commitments from the Scottish Government to protect gluten free prescriptions and we work with Health Boards to ensure provision is maintained at a local level.
Gluten free prescriptions in Scotland are provided by the NHS Scotland's Gluten Free Food Service (GFFS). Patients order directly from their local community pharmacy items they need up to a set number. Pharmacies also provide an annual health check to review how patients are getting on with the gluten free diet and whether they need any clinical support. Coeliac UK helped develop this service and works with NHS Scotland to make sure it meets the needs of those with coeliac disease. We recently met with Community Pharmacy Scotland to discuss further developments to the scheme going forward.
Securing better support for children with coeliac disease in school
Coeliac UK has been working hard to improve the support available to children with coeliac disease in Scottish schools. We have worked with local authorities to improve school meals and we contributed to Scottish Government guidance on the Healthcare Needs of Children in Schools with key elements relevant to coeliac disease. Our Schools Information Pack for Parents has really practical advice for supporting parents of children with coeliac disease in school.
Developing a new patient pathway
The NHS in Scotland has developed a new clinical pathway for patients newly diagnosed with coeliac disease. Coeliac UK has worked closely in partnership so that the pathway – which covers diagnosis, treatment and review – works in the best interests of people with coeliac disease. The new pathway is expected to roll out in health boards from 2021.
Supporting members through our local groups
We have 7 local groups across Scotland of volunteers who meet regularly to provide support and advice to each other at a local level, as well as raising awareness of coeliac disease and Coeliac UK.
Diagnosing more people in Scotland
We are committed to tackling the problem of under diagnosis of coeliac disease in Scotland, where only 41% of people with the condition are diagnosed. We received a grant from the Big Lottery Fund in 2018 to raise awareness across local communities and we work in partnership with policy makers, media and healthcare providers to reach out to those in need of a diagnosis.
Meet the team
Tristan Humphreys, Head of Advocacy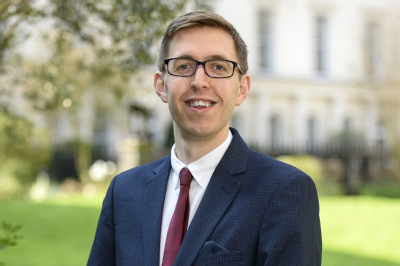 Tristan joined Coeliac UK in March 2015 and represents the charity in Scotland. He is responsible for delivering the charity's strategy here. He has a background in campaigns and public affairs, having previously covered political campaigns for Oxfam across the London and South East region and more recently headed Wales' Fair Trade Nation campaign in his role as Campaigns Manager for Fair Trade Wales. In October 2012 he was seconded by the Welsh Government to provide communications support to a group of NGOs in Mbale. He currently chairs the Advisory Board for the Centre for African Entrepreneurship. Tristan holds a BA in Politics and International Relations from the University of Manchester and is a keen football fan. He leads on the charity's work in the devolved nations, representing us in discussions with policy makers in Scotland.
Maureen Burnside – Trustee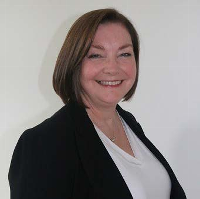 Maureen Burnside has over 30 years of experience as a solicitor, specialising in corporate and commercial law. She has knowledge of the food sector though seven years' working in the FMCG (Fast Moving Consumer Goods) sector, latterly as Senior Legal Counsel with Muller, and before that she was a partner for nearly 20 years in one of Scotland's top law firms. She combines a strong knowledge of commercial law with a practical, commercial approach to its application.
She is now providing consultancy legal services to FMCG companies whilst helping manage the family farm in Scotland, which gives her time to offer her skills to charities such as Coeliac UK.
She was diagnosed with coeliac disease three years ago but is very familiar with the disease and its challenges as her mother was diagnosed over twenty years ago.
Dr Peter Gillett – Health Advisory Committee Member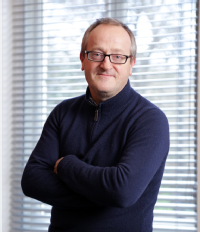 Dr Peter Gillett is a Consultant Paediatric Gastroenterologist at the Royal Hospital for Sick Children, Edinburgh and has been providing support to the charity for over 10 years.
He is a member of Coeliac UK's Health Advisory Council.