Raffle Keeping you safe this Christmas
Our Christmas Raffle has now closed!
Thank you to everyone who took part in this years Christmas Raffle, you have helped raised over an amazing £140,000!
We have contacted the top 3 prize winners, and posted the remaining prizes out. You can find out if you have one of the prizes below by clicking here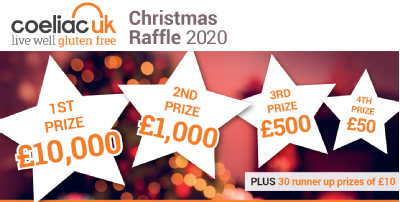 Top prize £10,000
Second prize £1,000
Third prize £500
Fourth Prize £50 (4 prizes available)
30 runner up prizes of £10
Plus 25 Fast Entry prizes of Jane Devonshire's debut 'Hassle Free Gluten Free' recipe book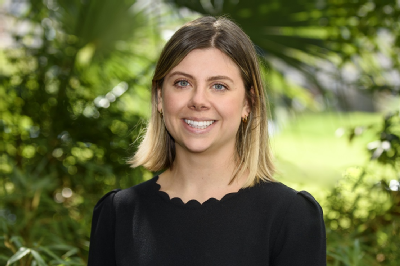 "As Head of Food Policy at Coeliac UK and someone diagnosed with coeliac disease, I understand the importance of maintaining a gluten free diet, especially at this time of year. Thanks to the generosity of supporters like you, our vital Food Policy team and Diet and Health experts are on hand to offer support and advice for anyone needing to live gluten free. I do hope you will take part in the Christmas Raffle and thank you for your support." Emily Hampton
Terms and conditions for the Coeliac UK raffle, including rules and regulations for players and problem gambling information. This raffle is only open to United Kingdom residents over the age of 18 (this excludes Isle of Man, Channel Islands and BFPO addresses according to the Gambling Act 2005 regulations).
Coeliac UK is a charity registered in England and Wales (1048167) and in Scotland (SC039804) and a company limited by guarantee in England and Wales (3068044). Coeliac UK is licensed and regulated in Great Britain by the Gambling Commission under account number 4895. Responsible person: Julia Malthouse, 3rd Floor, Apollo Centre, Desborough Road, High Wycombe, Bucks, HP11 2QW.
Frequently Asked Questions
How often does Coeliac UK hold its Raffles?
We hold our Raffles twice a year - all winners and their winning ticket numbers are available on our website within two weeks of the draw taking place.