Law on gluten free
There is a law on the labelling of gluten free foods
The law became mandatory in January 2012.
Only foods that contain 20 parts per million (ppm) or less of gluten can be labelled gluten free.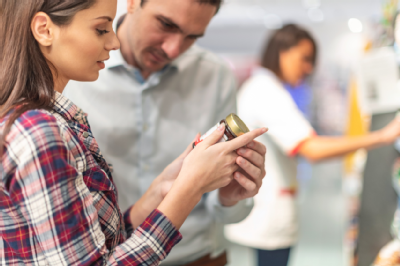 Can you trust the label?
In short, Yes.
From 2012, manufacturers have had to comply to a single threshold standard that is regulated by law, which means that a 'gluten free' label can only be used on products which meet the terms of this law.
This law means that you can be sure that any product labelled 'gluten free' contains 20 parts per million of or less of gluten, which is a safe level for all people following a gluten free diet.
'
Labelling terms covered by the law
Gluten free
Only foods that contain 20 parts per million (ppm) or less can be labelled as 'gluten free'.
This may apply to specialist gluten free products like breads, flours and crackers, including foods that contain gluten free wheat starch, as well as processed foods which are made from naturally gluten free ingredients like soups, ready meals and snacks. The 'gluten free' label may also be used for uncontaminated oat products.
Research shows that this tiny amount of gluten is not toxic to people with coeliac disease and they can eat unlimited amounts of products with gluten at a level of 20 ppm or less.
Very low gluten
Specialist substitute products (such as breads and flour mixes) that contain gluten free wheat starch with a gluten level between 21 and up to 100 ppm may be labelled 'very low gluten'. There aren't any foods currently labelled 'very low gluten' in the UK but you may find products labelled like this in other European countries.
About the law
The first law around the use of the term gluten free was introduced in January 2012. The Codex Alimentarius standard for gluten free foods provides the level of gluten tolerated by people with coeliac disease. The European Commission based the law on gluten free on the revised Codex Standard, published in 2008.
What is gluten free wheat starch?
Gluten free wheat starch is a specially manufactured wheat starch which is washed so it has a level of gluten within the Codex standard (20 ppm or less). The ingredient was first introduced as a basis for products like flour and bread to improve the quality and texture of the products. It must always appear in an ingredients list if it has been used.
Is there testing for gluten free?
The law does not specify that tests have to be done to prove foods are gluten free, but recognises that good practice will involve testing. The exact nature of the testing will depend on the nature of the business. There is a recommended test for analysing the level of gluten in foods. The authorities need to see due diligence and management of gluten to avoid cross contamination so that businesses can be sure that their procedures can produce gluten free food. For more information on producing gluten free food for manufacturers and caterers have a look at our Food Businesses section.