Meet our dietitians
Dietitians are experts in food and nutrition, and can help you adapt to a gluten free diet.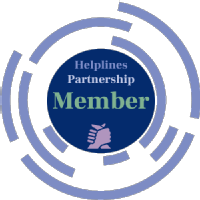 If you have been diagnosed with coeliac disease, you may have been referred to a dietitian to help you remove gluten from your diet.
Our team of expert dietitians provide evidence based, expert guidance to help you manage the challenges of living gluten free. They do this by giving advice directly to those who contact us via our Helpline, and by keeping the charity informed with the most up to date and accurate dietetic information.
More recently, our dietitians have been involved in the development of a new digital resource to support people recently diagnosed with coeliac disease during lockdown, when access to NHS appointments may be delayed.
Meet Nicola, Lorna and Naomi, our wonderful Coeliac UK dietitians:
Nicola
"Just found out you have coeliac disease? I'm here to guide you through the first few days of living gluten free and beyond, with expert information you can trust."
Nicola is a qualified, registered dietitian with a BSc in Human Nutrition and Dietetics from London Metropolitan University. Nicola has worked at Coeliac UK for ten years, providing support on diagnosis and the gluten free diet, as well as answering specific food and drink enquiries and FODMAP diet queries. Nicola's role also includes contributing to Live Well Gluten Free magazine, as well as writing and developing publications and content for Coeliac UK's website. If you take part in Coeliac UK's weekly social media chats, it will usually be Nicola you're chatting to.
Lorna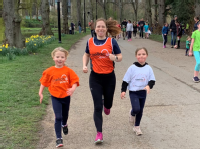 "You can come to me with any questions you have about coeliac disease and the gluten free diet. I understand the challenges and can provide a listening ear to help support you through them."
Lorna is a qualified, registered dietitian with a BSc Hons in Nutrition and Dietetics. She has 16 years of experience working as a dietitian: for Coeliac UK, in the NHS in both the hospital and community setting, and within the food industry. Her current role at Coeliac UK involves providing dietetic support on the Helpline, advising on the gluten free diet and diagnosis and health enquiries and she also represents Coeliac UK at a number of events. Lorna has developed a range of additional resources, such as meal plans for our community, as well as training resources and articles for healthcare professionals.
Naomi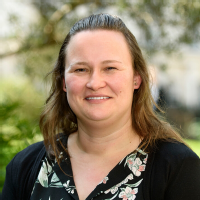 "I am here to listen to and look out for any signs or symptoms of coeliac disease that you could be experiencing and to point you in the right direction to get a diagnosis."
Naomi is a registered dietitian with a BSc in Applied Human Nutrition (Dietetics) from the University of Wales Institute. Prior to working at Coeliac UK, Naomi spent 13 years working in the NHS supporting patients in the Gastroenterology department and in particular managing dietetic clinics for patients with coeliac disease. Based in our Cardiff office, Naomi provides dietetic support, information and advice on the gluten free diet and diagnosis both by phone and email, as well as identifying where we can improve and develop new resources to meet our community's needs.
Do you have a question for our dietitians? Call our Helpline on 0333 332 2033, or visit our living gluten free FAQs.