Our Trustees
Maureen Burnside, Chair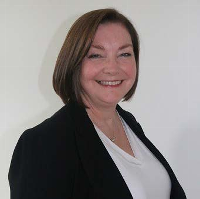 Maureen Burnside has over 30 years of experience as a solicitor, specialising in corporate and commercial law. She has knowledge of the food sector though seven years' working in the FMCG (Fast Moving Consumer Goods) sector, latterly as Senior Legal Counsel with Muller, and before that she was a partner for nearly 20 years in one of Scotland's top law firms. She combines a strong knowledge of commercial law with a practical, commercial approach to its application.
She is now providing consultancy legal services to FMCG companies whilst helping manage the family farm in Scotland, which gives her time to offer her skills to charities such as Coeliac UK. She was diagnosed with coeliac disease three years ago but is very familiar with the disease and its challenges as her mother was diagnosed over twenty years ago.
Nicky Valmas - Vice Chair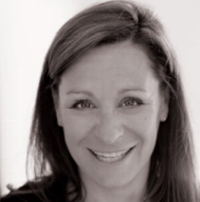 Nicky Valmas is a management consultant with over 30 years experience specialising in HR, procurement and sales & marketing spanning many sectors from Finance to IT and FMCG, all underpinned by an Honours Degree in Quantity Surveying and qualifications in other disciplines such as Project management. As a versatile pragmatic problem solver, Nicky has been Managing Director of Flo Consulting Ltd for nearly 16 years and provides change and transformation consultancy and interim management to a wide range of businesses.
Nicky's husband Tim has coeliac disease and together they have fund raised aggressively for the charity since Tim's diagnosis in 2006 and Nicky hopes to use her skills and knowledge to help support and improve the awareness of the disease in both the general population and the restaurant arena as Tim is passionate about eating out in a safe and enjoyable way.
Lawrence Broadie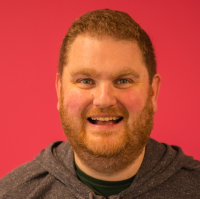 Lawrence Broadie is the co-owner and Managing Director at Electrify, a creative marketing and communications agency that has extensive experience working with charity and publicly funded organisations across the UK.
A former Head of Marketing at Heart of Midlothian FC, and trustee at the club's official charity Big Hearts Community Trust, Lawrence has worked in agencies for a decade, founding Electrify in 2015.
Lawrence is also a regular public speaker, delivering third sector training courses on marketing, communications and storytelling. He was diagnosed with coeliac disease in 2012.
Chris Dilloway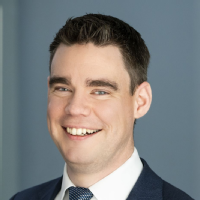 Chris Dilloway is a partner at Hakluyt, the strategic advisory firm for businesses and investors.
Chris specialises in digital and cyber risk. He has 15 years' experience advising senior clients on the management of these issues, at both the strategic and more operational level. He has also worked in ecommerce and digital development, and he has a DPhil in information security from the University of Oxford.
Chris's younger daughter, Edith, was diagnosed with coeliac disease in 2020, when she was 18 months old. He and his family have been members of Coeliac UK since then, and Chris hopes to use his skills and experience in managing digital and cyber issues, and also in risk management more widely, to contribute to the growth and development of the charity.
Aishah Farooq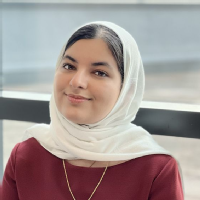 Aishah Farooq's journey into advocating for the voices of children and young people began with her own experience of accessing healthcare services as a young person. This led her to joining University Hospitals Bristol and Weston NHS Foundation Trust's Youth Forum, where she was involved in shaping how healthcare should be delivered from a young persons' perspective. Her passion for improving healthcare services acted as driver to her to becoming a Trust young Governor, where she sits on the Council of Governors and ensures youth voice is involved in every decision.
Aishah is a member of the National NHS Youth Forum and has led a Health Inequalities project, from which the recommendations and outcomes of the project were successfully included and shaped a position paper in response to the White Paper released by the OHID. Aishah has also used her lived experience of accessing healthcare services to contribute, as a lay member, on the NICE guideline on Babies, Children and Young People's Experiences of Healthcare.
She is currently a Patient Public Voice Partner for the asthma workstream and also sits as a Board Member for the Children and Young People's Transformation board at NHSE. She is currently in her second year studying Pharmacology at the University of Bristol.
Aishah has been diagnosed with coeliac disease and is particularly interested in ensuring that children and young people are provided with the support and early and accurate diagnosis to prevent future complications associated to coeliac disease.
Clive Hart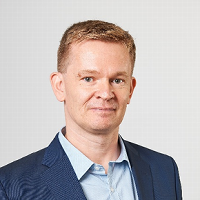 Clive Hart is a qualified management accountant with over 15 years of experience. He has worked in a number of senior finance roles, covering different lines of business and countries. As a trustee for Coeliac UK, Clive will bring his financial and operational experience to help the charity achieve its strategic objectives.
He is currently the Legal & Financial Director for Capgemini UK plc.
Angeli Hemnani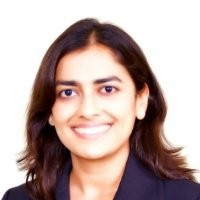 Angeli Hemnani is a financial analyst with over 20 years experience in research and strategy, having worked with leading investment banking firms in Asia, Europe and West Africa. She holds a Masters degree in Finance from the London Business School and a Bachelors degree in Economics from the London School of Economics.
Angeli lives in London and is married with two children, one of whom was diagnosed with coeliac disease at the age of 7. As such, she is deeply passionate about the essential role of Coeliac UK and hopes to use her skills and experience to contribute towards the charity's growth, financial stability, robust risk management and strong governance.
Anita Patel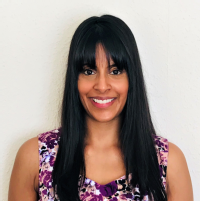 Anita Patel is a GP based in the Midlands. With a personal interest in lifestyle medicine, she uses her knowledge to educate patients on how diet and food can affect health and wellbeing. She was diagnosed with coeliac disease in 2010, and her sister soon after. Thereafter followed a period of learning and passing on information on what a gluten free diet involves to both family and friends.
As a Trustee for Coeliac UK Anita hopes to assist in developing strategies to increase awareness in both the general population and health professionals, so that people are diagnosed and treated earlier. Both her background and her work as a GP means she has insight into the ever changing environment of the NHS, Integrated Care Systems (ICSs) and healthcare services, and enables her to bring her unique perspective, as both a healthcare professional and patient, to the charity.
Alan Perkins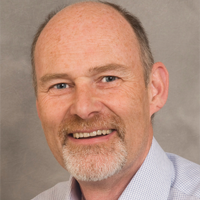 Alan Perkins is a Professor of Medical Physics at the University of Nottingham and Honorary Consultant Clinical Scientist, Nottingham University Hospitals NHS Trust. Professor Perkins is also a member of Coeliac UK having been diagnosed with coeliac disease in 2010 after a brief period of acute anaemia. This was the first time in his life he had been a patient in the hospital he had worked in for 30 years. He also holds the position of Chair of our newly formed Research Strategy Board (RSB) to which he brings not only a personal insight into the condition but vast expertise in research, and along with the Board, will help us to work towards a step change in research into coeliac disease.
Gerry Robins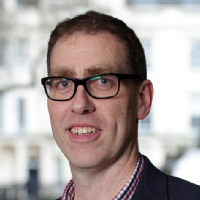 Gerry Robins graduated from Newcastle upon Tyne in 1995. Following jobs in the North East he moved to Yorkshire to specialise in Gastroenterology in 1998. From 1999 to 2001 Gerry undertook successfully an MD thesis into the electrogenic causes of diarrhoea. Subsequently, he was appointed a Lecturer in Medicine at the University of Leeds, during which time he undertook further research into the links between obesity and colorectal cancer, and the nutritional aspects of coeliac disease and the gluten free diet with subsequent presentations at international meetings and publications. Gerry was appointed as a Consultant Gastroenterologist at York in April 2008.
As well as clinical commitments Gerry is active in NHS Management and Governance including senior roles at York and Scarborough NHS Foundation Trust and working for the GMC. Gerry continues to participate in clinical research in coeliac disease and still sees many patients with coeliac disease in his clinics. Over the years whilst acknowledging significant improvement, Gerry acknowledges the challenges patients with coeliac disease still face with regards to getting a diagnosis and receiving the ongoing care and support that they need and deserve.