Give in memory of a loved one
Celebrating the life of a loved one through in memory giving is a truly special way to commemorate their life. It can be a thoughtful way to continue supporting a cause your loved one cared about or a way to recognise the help they received when they were in need.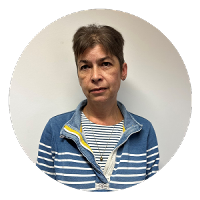 If you're thinking of giving in memory then firstly, we'd like to say how sorry we are for your loss, and we hope we can support you through this difficult time.
There are a number of ways to commemorate your loved one and we have partnered with MuchLoved, an online tribute charity, to make it as easy as possible for you to do this. However you decide to give in memory, we thank you for choosing to support Coeliac UK.
If you'd like help or support with organising funeral donations or if you have any questions about supporting Coeliac UK in memory of a loved one, please contact Caroline on 01494 796132.
Ways to give in memory