Great North Run
Please contact the Fundraising team if you would like to be a part of Team Coeliac UK at the 2023 Great North Run!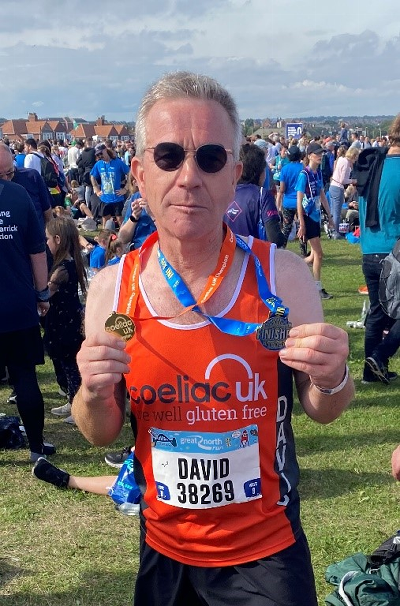 Key information
Date: Sunday 10 September
Location: Newcastle
Event type: Running
Distance: 13.1 miles, Half Marathon
Challenge level: Moderate
Registration fee: £30
Minimum fundraising pledge: £375
Soak up the incredible atmosphere and take part in one of the biggest and best loved half marathons in the world, where you'll be running between Newcastle upon Tyne and South Shields. With around 57,000 participants, this is your chance to run in the second largest half marathon in the world and raise funds to support those affected by coeliac disease.
All our runners will receive:
Coeliac UK running vest & t-shirt
Coeliac UK Fundraising Pack
Fundraising support, advice and materials
For more information about this event, or to request a fundraising pack, please contact fundraising@coeliac.org.uk or call our Fundraising team on 01494 796136.