Social events
Being gluten free shouldn't stop you enjoying fun things like parties and meals out. It's important that you can still have fun and celebrate with people after you change your diet.
Going to a Party
When you're going to a party it's a good idea to plan what you will eat ahead of party time.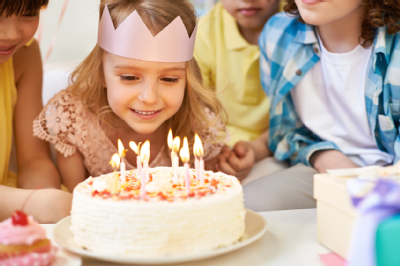 If it's a friend's party, it might be a good idea to ask your Mum or Dad to talk to your friend's parents to make sure they understand that you need a gluten free diet. They need to know that this means you might not be able to eat the same food as everyone else.
You might need to take your own gluten free food along with you. This is because if you eat some of the food at the party it might make you poorly if it isn't gluten free. Why not take along some of your special food for your friends to try? They might like it!
When you're at the party, make sure your special food doesn't get mixed up with any other food or you could end up feeling poorly.
If you are unsure about a food, don't be afraid to ask.
Going out with family
Going out with your family can be a very happy time. Usually your parents will check before you order your food, to make sure it's safe for you.
Sometimes there are a lot of questions and special requests but you must not think they are all making a big fuss. They're making sure your health is looked after and the people who love and care for you want to make sure you get the right foods.
Away from home
If you're planning at staying at a friend's house for the night there are some things you need to do: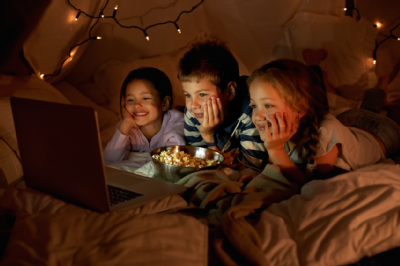 Your parents should let your friends parents know about your coeliac disease and how you need to eat gluten free foods and cannot eat certain foods.
You may need to take your own bread or cereal for breakfast. If you would like toast make sure you take a toaster bag with you so you can use their toaster.
It is important that you do not swap foods like cake with your friends as they may make you poorly. You could always take your own so you can eat the same.
If you are at a friend's house after school and you are offered something to eat, just explain politely that you cannot eat anything with wheat, barley or rye and that you must have a gluten free diet.
Most people will try hard to get you the foods you need once they know. And if you're not sure, just ask for more information about the food, or to see the packaging.