How family and friends can help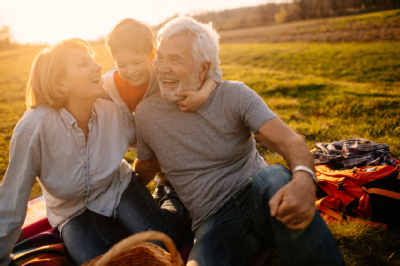 Your friends and family play an important role in helping you stay well and gluten free.
If you are a friend or family member of someone with coeliac disease, you can really help support them as they live gluten free.
It is really difficult, sitting at the table at social events, whether in someone's house or out at a restaurant, knowing you need to draw attention to yourself to look after your health. It makes such a difference when other people help by thinking of you and what you need.
Explaining coeliac disease to children
If you have a child who has been diagnosed with coeliac disease, there are many things you can do to make sure they don't suffer symptoms of the disease. And there is a lot of support out there to help you and your child.
Before diagnosis, children often feel very unwell and may have already made the link between food and feeling poorly. Once they are diagnosed and begin to follow a gluten free diet their symptoms will improve and they should bounce back very quickly.
Children of all ages need to understand their diagnosis. It's important to explain to your child what coeliac disease is, what gluten does to their body and what foods they should avoid.
It's also important to explain coeliac disease to the whole family, including siblings, so they understand why their brother or sister may have to eat different foods.
By joining Coeliac UK, you can download a copy of our special children's guide, The Belly Bunch. The booklet, designed for children up to seven years, uses easy to understand language to explain about coeliac disease, why it makes them feel poorly, what they can eat and how much better they feel eating food without gluten and uses bright, colourful pictures. It can also be used as an educational tool in schools and nurseries.
Top tips if you have a child with coeliac disease
Get your child involved in identifying foods that don't contain gluten to help them understand their diet.
Go through your food cupboards and mark products that your child can eat with a smiley face sticker and products that are not gluten free mark with a warning sticker. This will help the whole family and visitors to quickly identify products that are suitable for your child.
When you are cooking for the family, many everyday dishes can be made gluten free by substituting some ingredients or using gluten free versions of ingredients.
It's essential to take sensible steps to prevent contamination with gluten containing foods in the kitchen.
Check out our selection of children's recipes that you can try.
Playtime
You cannot absorb gluten through your skin, so play products will only cause a problem if your child eats them.
Younger children have a tendency to put things in their mouths so it's important to encourage them not to. You might need to supervise your child more closely when they are playing with products that contain gluten.
Most shop bought playdough products are made from wheat flour and so are not gluten free. If children with coeliac disease are playing with these products, they should be supervised to make sure they do not eat it. It's good practice to get your child to wash their hands after playing with playdough or other arts and craft material.
You could also try making your own gluten free playdough with our recipe:
Gluten free play dough recipe
Ingredients
230g (8oz) of rice flour
230g (8oz) corn flour
230g (8oz) salt
4 teaspoons of cream of tartar
2 cups water
2 tablespoons vegetable oil
Food colouring
Method
Place all ingredients in a saucepan
Cook over a low heat for about 5 minutes, stirring all the time. The mixture is very runny to start with but gradually thickens
Remove from the heat and knead on a table or large board to remove any lumps
Roll into a large ball and store in an airtight tub. It will keep for several months.
Ways to support someone with coeliac disease
If you're having someone over who has coeliac disease, understand what they can and can't eat. You can use our Gluten free Checklist or join Coeliac UK to get access to our Live Well Gluten Free app so you can get our help in the supermarket when you're choosing food.
If you're cooking for someone with coeliac disease, you must be careful of cross contamination with gluten. This means your gluten free ingredients will no longer be gluten free if they get even a crumb of food that contains gluten mixed with them. Make sure you use separate butter, clean utensils and keep gluten free ingredients sealed. There are other tips you need to know too, find out more by visiting our Cross Contamination page.
When eating out with someone with coeliac disease, why not check out our Live Well Gluten Free app to see which of our accredited venues are near you. We work with some venues through our scheme to make sure they've gone the extra mile in looking after people on a gluten free diet, and you can show you've checked out somewhere that caters for your friend/family member by suggesting one of these places. See our app or online Venue Guide for more help.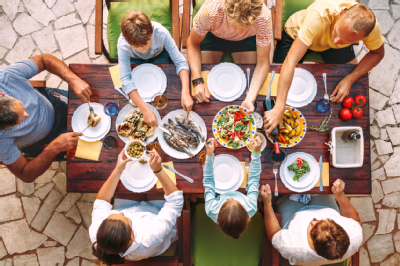 Ultimately, you can help your friends and family with coeliac disease by understanding that living gluten free can be hard sometimes.
People can so often feel like a burden, but they're safeguarding their health, and a little understanding can mean so much.