Meet the researchers
Our new initiative, 'Research – a week in focus' is where we give you the opportunity to meet researchers from key centres around the globe. They are working hard to find answers to the questions you want answered, and so that one day no life is limited by gluten.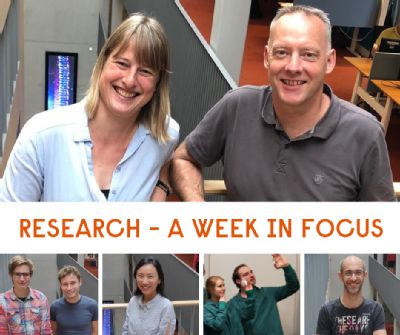 Our first week in focus featured the super enthusiastic team in the Genetics Department of the University Hospital in Groningen, the Netherlands. Below you can find links to members of the team.
Principal scientific investigators working to understand how our genetic code—our DNA—contributes to our risk of developing coeliac disease.
PhD students working to improve the resolution at which we can pin point the DNA building blocks that contribute to coeliac disease.
Postdoc researcher exploring the causal genes for coeliac disease.
PhD students using Gut-on-Chip technology to study coeliac disease.
Postdoctoral researcher studying the role of gut bacteria—the gut microbiome—in coeliac disease. A member of the Netherlands Organ-on-Chip Initiative (NOCI).
Some of the team in Groningen are funded by the Jebsen Coeliac Disease Research Centre (JCoDiRC), Norway, led by Professor Ludvig Sollid. Our Research Manager, Heidi Urwin, is on the patient advisory council of the JCoDiRC and during the annual retreat is where she had the chance to personally meet the researchers and learn about their great work.