Our work in Northern Ireland
Northern Ireland has its own Government and Parliament that makes decisions on health, education, food and many more important areas
Our Devolved Nations Lead represents the charity in Northern Ireland.
Coeliac UK has more than 1,500 members across Northern Ireland.
Northern Ireland is represented on the charity's Health Advisory Committee by Joy Whelan, Gastroenterology Advanced Dietetic Practitioner.
We've been representing members in Northern Ireland for more than 50 years and our presence has never been more important.
Health, education, food and local services are all devolved to the Northern Ireland Assembly in Stormont. Be it accessing gluten free food on prescription or ensuring your child is catered for in school, the decisions made here can have a huge impact on the lives of people with coeliac disease across Northern Ireland.
That's why we work with politicians, healthcare professionals, commercial partners and our members to ensure the interests of those with coeliac disease are at the heart of decision making in Northern Ireland.
We also work with our two local groups and around 1,500 members to provide support and advice to those with coeliac disease in their local communities as well as engaging with Northern Irish business to expand the availability of gluten free products.
In Northern Ireland we are...
Protecting your gluten free prescriptions
If you have coeliac disease, you are entitled to gluten free staple foods on prescriptions in Northern Ireland. We know how important this support is and we continue to work hard to protect it. We speak to policy makers and share your stories in the media to underline the importance of gluten free prescribing to the coeliac community in Northern Ireland.
Representing the coeliac community in the media
We regularly raise awareness of coeliac disease in the media through interviews and stories in press, radio, tv and online.
Supporting members through our local groups
We have 2 local groups across N.Ireland comprised of volunteers who meet regularly to provide support and advice to each other, as well as raising awareness of coeliac disease and Coeliac UK.
If you would like to know more about our work in Northern Ireland, please get in touch.
Meet the team
Tristan Humphreys, Head of Advocacy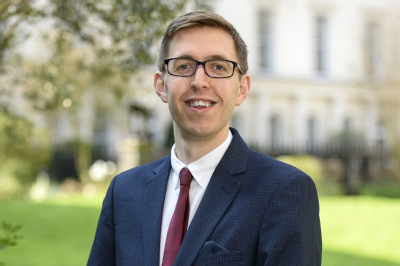 Tristan joined Coeliac UK in March 2015 and represents the charity in Northern Ireland. He is responsible for delivering the charity's strategy here. He has a background in campaigns and public affairs, having previously covered political campaigns for Oxfam across the London and South East region and more recently headed Wales' Fair Trade Nation campaign in his role as Campaigns Manager for Fair Trade Wales. In October 2012 he was seconded by the Welsh Government to provide communications support to a group of NGOs in Mbale. He currently chairs the Advisory Board for the Centre for African Entrepreneurship. He holds a BA in Politics and International Relations from the University of Manchester and is a keen football fan. He leads on the charity's work in the devolved nations, representing us in discussions with policy makers and stakeholders in Northern Ireland
Joy Whelan, Health Advisory Committee Member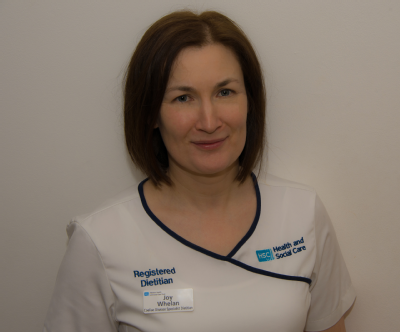 Joy qualified with a Masters in Dietetics in 1996 and has been employed by the Western Health and Social Care Trust (WHSCT), Northern Ireland since 1998.
She has a long-standing professional interest and clinical expertise in coeliac disease and works as an gastroenterology advanced dietetic practitioner running the dietetic led coeliac clinic service in the Trust.
She has had professional membership of Coeliac UK for many years and became a member of the Health Advisory Council (HAC) in 2020.