Edinburgh Marathon Festival
If you would like to join us for the 2021 Edinburgh Marathon Festival, you can apply for a charity place now.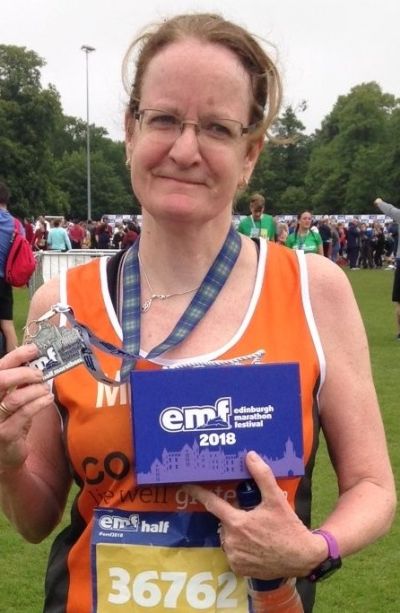 The Edinburgh Marathon Festival is one of the most exciting running festivals in the calendar! With a choice of five adult races, there's a distance that's right for everyone:
Key information:
Marathon - TBC
Half Marathon - TBC
10K - TBC
5K - TBC
Registration fees and fundraising targets apply for each event
The marathon races take you through Scotland's historic capital city set against the stunning backdrop of Edinburgh Castle and offering inspirational views of the city. The 5K and 10K races take place in picturesque Holyrood Park in the heart of Edinburgh with the dramatic hill of Arthur's Seat in the background.
Coeliac UK helped me get a diagnosis and then gave me invaluable support as I made the transition to the gluten free diet. I had never felt better so decided to run the marathon and raise vital funds for Coeliac UK as my way of saying thank you. The support from the crowd was unreal and the atmosphere was incredible – I had an amazing experience!
All our runners will receive:
a Coeliac UK running vest or t shirt

a Coeliac UK fundraising pack

training advice
To enter your chosen race, please click here to visit the Edinburgh Marathon Festival website. If you would like more information about this event, or to request a fundraising pack, please contact fundraising@coeliac.org.uk or call our Fundraising Team on 01494 796724.