Our social community
Find out about our latest news by following Coeliac UK on social media.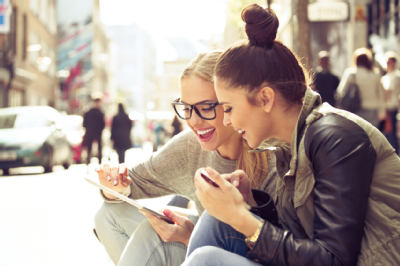 We use social media across all of our work here at Coeliac UK. We use it to campaign, to raise awareness of the condition, to ask people to support our events and get in touch with our online community.

Whether you're looking for answers or advice, or simply want to tell others about your experiences, we have active voices on Facebook, Instagram, YouTube, LinkedIn and Twitter who will welcome you to the online community and offer you support and advice too.


Follow Coeliac UK and share our updates
| | |
| --- | --- |
| | By 'liking' Coeliac UK's Facebook page you can help us spread the word to thousands of new supporters. You'll also be able to get in touch with others like you, join our live chat with our dietitians, get help and advice and find out the latest news first. |
| | Subscribe now to our YouTube channel to watch our latest videos and share them with friends, family and the world on YouTube to help spread awareness of coeliac disease. |
| | Follow Coeliac UK to stay up to date with news, articles and jobs! As LinkedIn is used primarily for professional purposes, there is the opportunity to connect with people who might have expertise in a certain subject area that you want to know more about. |
| | Follow us on Instagram to discover delicious gluten free recipes, tips, monthly competitions and keep up to date with all of Coeliac UK Instagram activity. |
| | Follow us on Twitter to find out what Coeliac UK is up to instantly. Follow and retweet our bite sized news on research, fundraising, campaigns and talk to us directly about your involvement with Coeliac UK. |
Following us on social media and sharing our information regularly can be a hugely effective way to create awareness so more people hear about the symptoms of coeliac disease. With your help, our voice is louder and our impact greater!