Change to GF prescribing in the Bedfordshire, Luton and Milton Keynes area.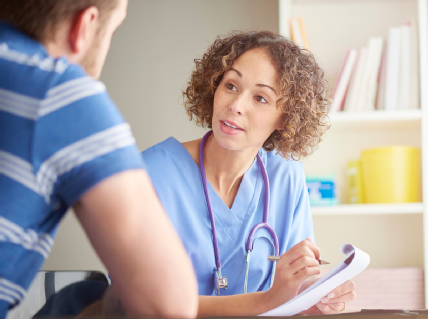 29 July 2022
If you live in the Bedfordshire, Luton and Milton Keynes Integrated Care Board region, the rules over who can access gluten free bread and flour mix have changed.
From July 1, you will need to be in one of the below groups in order to access gluten free prescriptions (e.g under 18, in receipt of one of the below benefits or deemed at risk of dietary neglect by your healthcare professional). If you meet one of the below criteria you will then need to fill out a gluten free exemption form and take this to your local pharmacy with proof of your eligibility. Your prescriptions will then be managed through the pharmacy from then on.
This follows a public consultation at the end of last year in which residents and a number of relevant organisations – including Coeliac UK - were asked to give their views on a new Gluten Free prescriptions policy to cover the whole of BLMK. At the time, there were three policies across the region (Luton allowed bread and flour mix to be prescribed to anyone with coeliac disease, Bedfordshire and Milton Keynes did not support routine gluten free prescribing except for in cases where patients were deemed at risk of dietary neglect) and the aim was to standardise these as one.
We wrote to the CCG with our view and met face to face with commissioners. We argued strongly in favour of expanding provision of gluten free prescriptions across the whole BLMK region. In particular, we made the case that the existing Bedfordshire and Milton Keynes systems were too complicated, eligibility criteria too narrow and as such did not support the most vulnerable members of the community.
Despite this, the decision was subsequently taken by BLMK to remove routine gluten free prescribing across the area. Whilst we are disappointed this will remove routine gluten free prescribing for patients who previously had access in Luton, we are pleased that the Integrated Care Board has taken on board our comments and amended the eligibility criteria and process. As a result, many more people will now be able to access gluten free prescriptions across Bedfordshire and Milton Keynes whilst we hope minimising the impact on the most vulnerable patients in Luton.
For more information on eligibility and how to access support, check out the BLMK website here.