Coeliac UK appoints a Devolved Nations Lead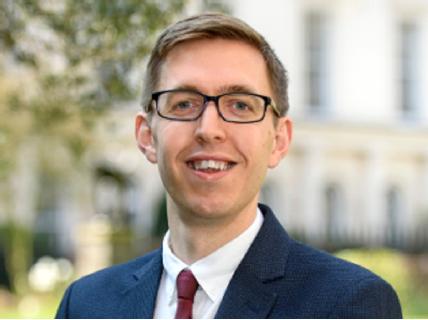 13 January 2021
Driving our work in the devolved nations
Coeliac UK is pleased to announce that Tristan Humphreys will be taking on an expanded role driving forward the charity's work in the devolved nations. Tristan joined Coeliac UK in 2015 as our first Lead in Wales, helping to give a voice to the Welsh gluten free community. He will continue to represent Coeliac UK in Wales and will be replicating this role in Scotland and Northern Ireland, building on the work of the charity in those nations to date. With a background in campaigns and public affairs, he will be leading on Coeliac UK's devolved nations strategy, using his experience of partnership building, policy and advocacy to ensure, that together, we successfully deliver for the gluten free community across all four nations.
Tristan said of his new role:
"The past few years have been really rewarding as I've had the privilege of getting to know our incredible volunteers and supporters across my home nation. I've helped build our profile and developed partnerships with likeminded organisations and healthcare professionals across Wales.. It's with this in mind that I'm delighted to be taking on a new role as Devolved Nations Lead for Coeliac UK.
For 20 years Wales, Scotland and Northern Ireland have had separate Government and institutions overseeing policy in a range of areas including health, education and food. Each country has its own unique character, culture and story to tell. I believe passionately in taking a four nations approach to our work and I can't wait to get started"