Download our free tools for a gluten free Christmas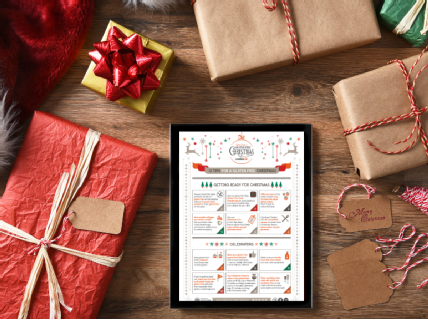 9 December 2020
Are you facing your first gluten free Christmas, or struggling to shop for someone on a gluten free diet?
Our handy infographic and Christmas List can help take the stress out of your Christmas preparations.
Our 12 tips for a gluten free Christmas infographic contains essential advice which you can use to prepare for your gluten free Christmas celebrations, or share with friends and family.
Once you've got a handle on the basics, use our Christmas list to find hundreds of gluten free versions of your favourite Christmas treats, categorised by product type and brand.
Click here to download yours today!