Free From Food Award success for companies using our Crossed Grain symbol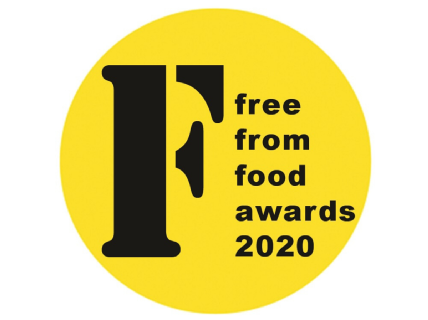 30 April 2020
Congratulations to all of the winners of the FreeFrom Food Awards! It is great to see such innovation and new comers to the sector.
We are especially delighted to see so many companies that are part of our Crossed Grain certification scheme recognised at the prestigious thirteenth annual FreeFrom Food Awards.
Award winners who are part of the Coeliac UK Crossed Grain licensing scheme:
Box Bakery (Highgrove foods)
Venice Bakery
Aldi
Asda
GOSH!
Freee by Doves Farm
Genius
Mr Organic
Fody Foods
Fullgreen
Nairns
Bellfied Brewery
Daura
Brewdog
Bells and Whistles (Bells of Lazonby Limited)
Matthew Walker
Our Crossed Grain trademark is part of our food safety scheme and gives a quick and easy way for consumers to identify gluten free food and drink products. To use the Crossed Grain trademark manufacturers must meet a range of criteria to ensure that their products are gluten free, both in terms of the ingredients and the production process. Check out our listing of Crossed Grain licensed companies and products in our Gluten Free Food Checker app.
Our CEO Hilary Croft was part of the judging panel and the awards ceremony was delivered digitally for the first time. The announcements were made on 28 April, and followed a long judging process in which the food is all prepared according to the directions on the packaging, then presented to judges from across the food sector to judge 'blind'. They are asked to feedback on criteria including quality, usefulness, cleverness and nutritional profile – and also to make comments that could be helpful to the manufacturers.
For the full set of results, see the Free From Food Awards website.