FSA publish new guidance on allergen labelling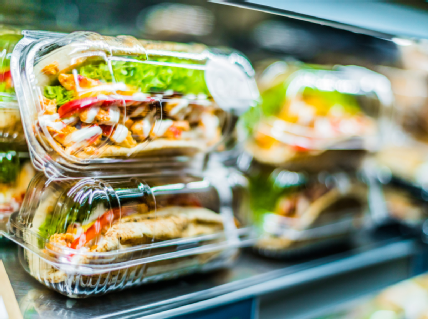 9 July 2020
The Food Standards Agency (FSA) have launched technical guidance to help food businesses to meet the new requirements of 'Natasha's Law', which will come into force from 1 October 2021.
This new law will change the way food businesses provide allergen labelling for prepacked food, such as a prepacked sandwich sold in a coffee shop.
All prepacked for direct sale (PPDS) products will be required to have a label with an ingredients list and the allergens contained emphasised on the list. This brings PPDS allergen information in line with other prepacked food, adding another layer of protection for people with coeliac disease.
To develop the technical guidance to support the roll out of the law, the FSA consulted on proposed updates to the existing Allergen Labelling Technical Guidance and Coeliac UK was one of 70 stakeholders to respond, and ensure our gluten free community's needs were heard. The updated technical guidance was published 18 June 2020, with many of Coeliac UK's proposed amendments included. You can read the new guidance here.
While the technical guidance is aimed at food businesses and enforcement authorities, the FSA will also be providing information for consumers before the law is introduced to help them understand new requirements. We'll be providing more updates on this as they happen.
Keep an eye on our news page to stay up to date with our gluten free news, and don't forget to follow us on Facebook, Instagram and Twitter!