Help us secure further research and what you need to know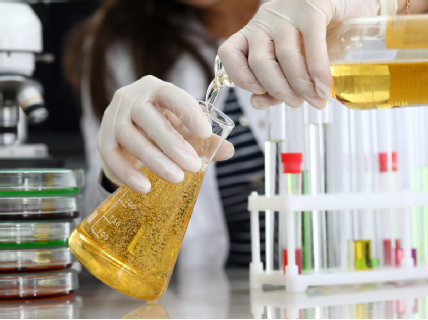 2 December 2020
In the UK and Europe, gluten free products must meet the requirements of the law and contain no more than 20 parts per million (ppm) of gluten. Questions have emerged around the best test method for determining the gluten content in fermented and hydrolysed products like gluten free beer made from barley (in which the gluten is removed during processing).
We need further research to investigate these questions and determine the best approach going forward. Coeliac UK is today calling on manufacturers and scientific organisations to help us end the uncertainty by supporting our request for more research in this area.
Hilary Croft, CEO said: "As is often the case with evolving research, you don't have all the answers. We have questions that require further research to advance our knowledge about the best test method for determining the gluten content in hydrolysed and fermented products, such as gluten free beer.
"It is important to clarify that products labelled as gluten free in the UK and Europe are following the law on gluten free. The issue, is that emerging research is potentially challenging the best test for fermented and hydrolysed products.
"It is important to note that these products may still be included in a gluten free diet. We're highlighting that our policy has changed and we are empowering people to make the choice that's best for them.
"The current weight of evidence remains that the R5 Competitive ELISA method is the validated test, supported by the experts in this area, such as the Prolamin Working Group.
"We are determined to end any uncertainty for the gluten free community and have developed a programme to work with food producers, legislators and other patient organisations to tackle this issue."
In the meantime, we are also asking producers to provide additional information to help you make a more informed choice. On gluten free beers advertised with Coeliac UK or listed in our Food and Drink Information you will see one of the following statements:
Our gluten free beers are made from gluten containing grains where the gluten has been removed.
OR

Our gluten free beers are made from ingredients that do not contain gluten.
We will also be asking you for your views and experiences in a survey. Read our full article here to learn more, so you can make the choice that's right for you.