Research on early introduction of gluten protecting against coeliac disease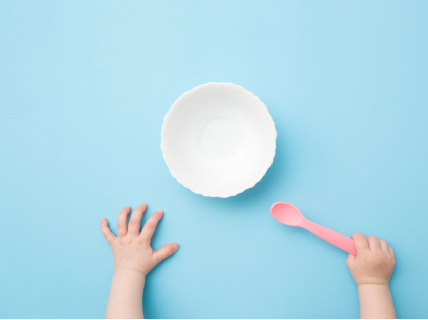 29 September 2020
Research published by Kings College London has found that introducing gluten to a baby's diet before the recommended six months for weaning was associated with a reduced prevalence of coeliac disease at 3 years of age.
We know that to develop coeliac disease you need to have certain genes. This research included 1004 infants but having the genes necessary to develop coeliac disease was not one of the criteria to take part in the study. The small research study gave one group of children gluten from the age of 4 months, and the other group were weaned at 6 months following national guidance. All children were then tested for coeliac disease aged three.
Another study called PreventCD only included infants with the genetic potential to develop coeliac disease and found no significant difference in the prevalence of coeliac disease between those who were given gluten from 16 weeks (4 months) of age and those who waited to introduce gluten until 6 months of age.
Hilary Croft, Coeliac UK CEO said: "This new research adds to the evidence base but needs further exploration, particularly as other studies have found no effect of early introduction of gluten on development of coeliac disease. There are currently no strategies to prevent coeliac disease and we welcome all research that helps us understand more about the condition. It is too early for guidance to change and we would encourage parents to follow current weaning guidance."