The Belly Bunch booklet launched to explain coeliac disease to children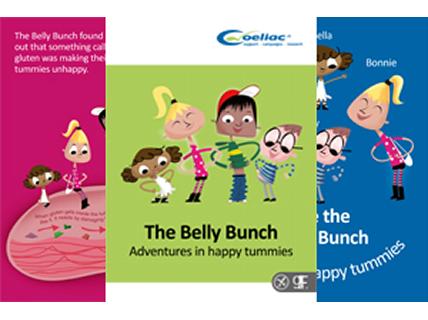 27 October 2014
We're delighted to unveil our updated booklet, The Belly Bunch (previously named Me and My Tummy), as an aide for parents of young children with coeliac disease.

The colour booklet explains how a gluten-free diet will give your child a 'happy tummy', using easy to understand and engaging colourful illustrated characters.

Members can download a copy on our website.