Updated Guidance for the catering industry - download your copy!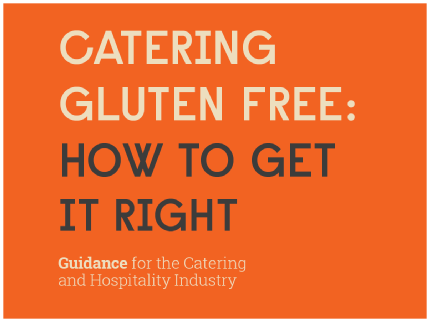 2 December 2019
We are delighted to relaunch an updated version of our guidance 'Catering gluten free: how to get it right', produced in collaboration with the Food Standards Agency (FSA). Whether you are already GF accredited or are looking to venture into the world of gluten free we hope this is a useful tool highlighting the steps for safe gluten free food preparation.
The guidance provides practical advice to cater gluten free, from sourcing the right ingredients, cleaning and hygiene, storage, preparation and cooking, through to service and quality assurance. We have brought the content up to date with regard to recent changes in legislation.