Volunteers' Conference 2019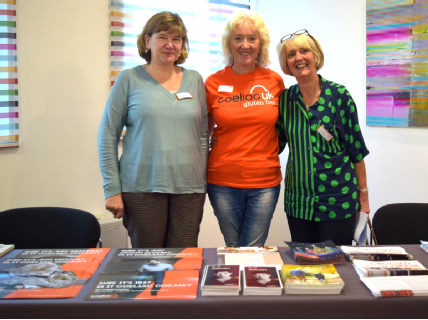 2 October 2019
Coeliac UK's Volunteers' Conference 2019 took place on Saturday 28 September and was a huge success!
We want to thank all of the amazing volunteers who came to see us in Birmingham for a day of networking, information sharing, and fun. As well as several presentations and workshops from Coeliac UK staff, we saw our volunteers sharing their success stories and tips to keep bringing gluten free communities together across the UK. We'd really appreciate your feedback and will be sending out a form to see what you enjoyed, what was useful, and what you'd like next time.
For any volunteers who couldn't make it, we missed you and we hope to see you next time! We'll be in touch soon with some information and resources from the conference so you don't miss out.
Interested in volunteering for Coeliac UK?
However much time you have to give, we have a range of volunteering roles to suit you. Find out more about how you could get involved.