It's #volunteersweek!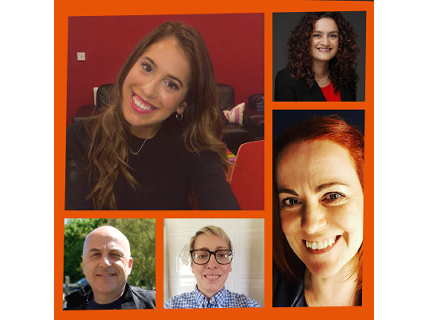 29 May 2020
1-7 June 2020 marks national Volunteers Week, a chance to say thank you to the millions of volunteers across the UK who do so much for our communities.
Throughout this week, we'll be sharing some of our amazing volunteers' stories on social media, and shining the spotlight on the incredible contributions they make to our gluten free community.
We're kicking off the week with Darcie Rand. Darcie is the founder of Birmingham University's Gluten Free Society, and has done an amazing job of raising the profile of coeliac disease on her campus. Click here to read her story.
There are so many different ways to volunteer with Coeliac UK. We'll also be hearing from local group member, Claire, photographer, Vijay and social media volunteer, Priscilla. Plus, stories from our Member2Member, Health Advisory Council and Board of Governors volunteers.
How have our volunteers made a difference to you? Why not head over to our Facebook page, and tell us by commenting on our #volunteersweek posts?
If you're interested in volunteering with Coeliac UK, you can find out more about our volunteering opportunities by clicking the button below.
Would you like to be contacted about new volunteering opportunities? Click the button below to tell us what interests you, and we'll do the rest!