Watch our Research Conference 2021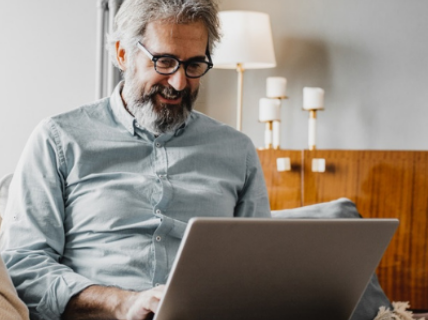 1 July 2021
Coeliac UK's virtual Research Conference 2021 is now available to watch online.
Every year, Coeliac UK brings the latest research to our gluten free community, with presentations from international experts in coeliac disease and the gluten free diet.
The conference supports healthcare professionals and helps them to keep up to date with new developments in research.
Titled Coeliac disease, beyond 2020, what lies ahead?, this year's conference provided the opportunity for reflection on the impact of covid-19, and to consider what the future holds for our community.
Browse the presentations below, and visit www.coeliac.org.uk/rc2021 to watch.
This event was kindly sponsored by Dr Schär and Thermo Fisher Scientific.
Healthcare professional? Complete your CPD: Head over to our dedicated HCP page to complete CPD questions and receive a certificate for your records.
This year's hot topics:
Coeliac disease, covid-19 infection and spleen function
Covid-19 has raised many questions within the coeliac disease community around spleen function, immunity and risk of severe illness from covid-19. Prof Jonas Ludvigsson, Karolinska Institutet, Sweden, shares results from his research into the risk of severe illness from covid-19, which reassuringly suggests that people with coeliac disease do not have an increased risk for severe covid-19.
Associate Prof Jason Tye-Din from the Walter and Eliza Hall Institute of Medical Research, Australia presented on the current knowledge about coeliac disease related hyposplenism and what it means for patient care and future research.
Could viruses and bacteria trigger coeliac disease?
The last 18 months have shown the huge impact that viruses can have on our lives, but could bacteria and viruses play a role in the development of coeliac disease? These topics are explored by two international experts; Prof Frits Koning, who focused on bacteria as a trigger and Dr Valentina Discepolo, who explores the possibility of viruses as a trigger for coeliac disease. If we understand the triggers for coeliac disease, we may be able to prevent it in the future.
New developments in diagnosis of coeliac disease
Diagnosis of coeliac disease remains a challenge, with only 30% of the estimated 1 in 100 people with coeliac disease currently diagnosed. Dr Penny Whiting and her team share their research which aims to identify the optimum strategy for identifying adults and children with coeliac disease.
Dr Helen Gillett, Consultant Gastroenterologist and member of Coeliac UK's Health Advisory Network is an author of the British Society of Gastroenterology's covid-19 guidance which introduced a no-biopsy diagnosis pathway for some adults in June 2020. Dr Gillett's talk covers her experience of implementing this pathway.
Shining a spotlight on dietetics
Dietitians play a vital role in supporting people with coeliac disease. Across the UK, dietetic led models of care are extending the role of expert dietitians. Roslyn Yuill is an Advanced Dietetic Practitioner and the Coeliac Disease Project Lead for the Lothian Dietetic Service. Roslyn provides an overview of the Scottish Pathway and the impact of and changes made due to covid-19.
Expert dietitians Cristian Costas Batlle, Nick Trott and Dr Yvonne Jeanes introduce an exciting project to collect standardised outcomes within dietetic practice to demonstrate the value of dietitians and to improve consistency of care for patients.
A GP's perspective
Dr Geraint Preest, GP and member of Coeliac UK's Health Advisory Council utilises feedback from doctors and patients, along with his own experience of medical education - and as a father of a daughter with coeliac disease - to summarise key points to help GPs diagnose and manage patients with coeliac disease.
Cognition and coeliac disease
Dr Iain Croall is a research fellow from the Sheffield Institute of Gluten related disorders (SIGReD). Dr Croall previously spoke at our 2019 Conference and returned this year to provide an update, focusing on his research into cognition and coeliac disease.
Find out more about how Coeliac UK funds research into coeliac disease and the gluten free diet, and how you can support this at www.coeliac.org.uk/research