We did it!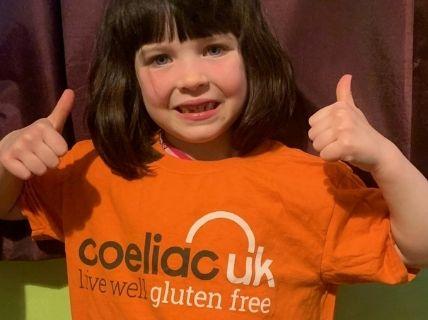 6 July 2021
Between the 10 May and 18 June, we asked you to help us #ShineALightOnCoeliac and raise £50,000 to support children and young people with coeliac disease.
Over 200 of you signed up to take on a challenge of your choice, and thanks to you and everyone who donated to the campaign, we've surpassed our target - reaching an incredible £51,000!
We'd like to say a huge thank you to everyone who got involved – your support will help us to work towards a better future, in which no child is left out for being gluten free.
Look out for the highlights from our #ShineALightOnCoeliac challenge in the next issue of Crossed Grain newsletter, out 23 August.
If you haven't already, sign up to our monthly e-newsletter to get the latest information delivered direct to your inbox.